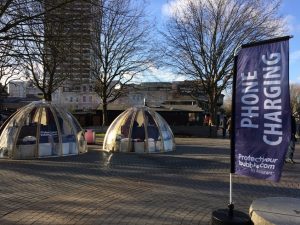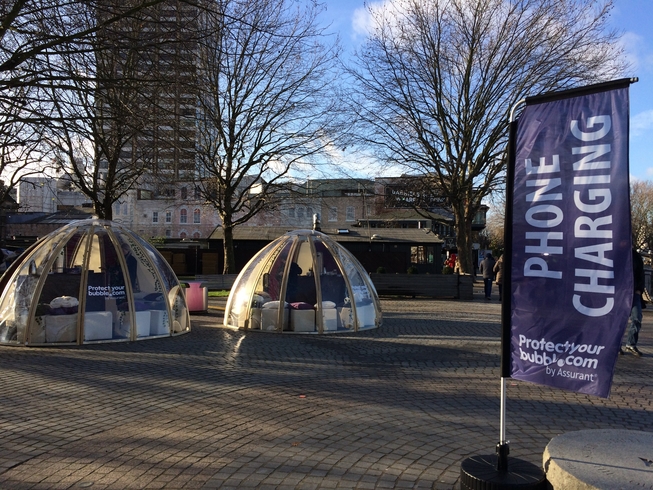 There's nothing more frustrating than having your mobile phone die on you – particularly when you're out and about in a busy city like London. Gadget insurance provider Protect Your Bubble know this all too well, so has decided to bring charging facilities to London's Southbank.
Guests are able to re-juice their devices free of charge inside the 'Charge Bubbles' – heated igloos located at Queen's Stone, Southbank. The Charge Bubbles will be open between 11:30am and 7pm on the 14th December and guests are invited to enjoy a cup of tea or coffee and Christmas music while their phones recharge.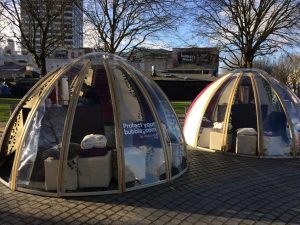 Protect Your Bubble is also hosting 10 days of free prize draws from December 15 to Christmas Eve on its Facebook page for those unable to visit the Charge Bubbles, with cash prizes!
James Brown, director at gadget insurance provider Protect Your Bubble says:
"Seeing a dreaded 'low battery' alert is an all-too-familiar feeling for many of us. For heavier mobile users, this will be a near-everyday battle, which is why we've decided to bring our Charge Bubbles to London's Southbank. Anyone is free to visit and re-juice their devices while enjoying a hot drink, and to help spread the festive spirit we'll be playing Christmas music too."
Source: Protect Your Bubble