Most hotels want you to spend time in them. But for millennial travellers, the priority is to get out and experience the city. Assembly is a new hotel brand from Criterion Capital, designed to inspire people to make the most out of their trip.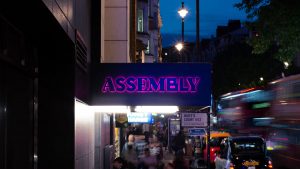 Branding agency Ragged Edge partnered with Criterion to define a proposition aimed at young urban travellers, and bring it to life across every touchpoint, from identity right through to the customer experience. The first Assembly hotel opened last month on Charing Cross Road.
In today's ultra-competitive hotel market, affordable hotel chains must achieve 97% occupancy to succeed. This drives many of them to try to be all things to all people. Criterion saw the market differently, aiming to deliver a compelling offer for a specific audience of experience-hungry travellers with distinctive wants and needs.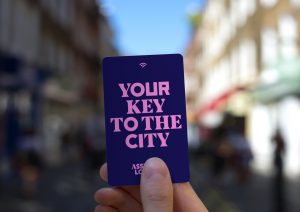 Out went mini bars, towelling robes and TVs, in favour of the things that really matter. Best in class beds, showers, sound-proofing and wi-fi. And most importantly, a unmatched location to go and explore the city.
"Young travellers don't come to the West End to hang out in a hotel room," says Max Ottignon, Ragged Edge Co-founder. "So we set out to fuel their sense of adventure. The brand idea – Get Up and Go – reflects Assembly's disruptive approach, and informed every element of the offer, from identity through to customer service."
The identity was designed as the antidote to the inoffensively bland aesthetic favoured by other millennial-focused hotel brands.It was built around 'Assembled', a bespoke typeface designed to reflect the diverse range of experiences on the hotel's doorstep. The eye-catching letterforms are used playfully throughout the customer experience, scattered across layouts in a visual representation of the brand idea.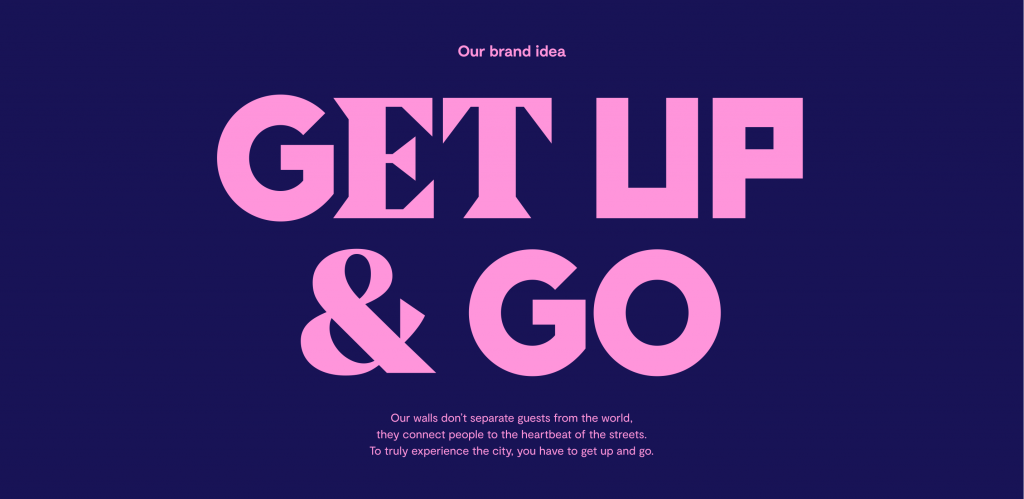 The tone of voice aims to provoke a sense of adventure. Where other hotels talk about staying in and getting comfortable, Assembly encourages its guests to explore the city. With hero lines like "Get Lost" and "Don't Visit. Live It." Assembly always sounds punchy, upfront and full of energy.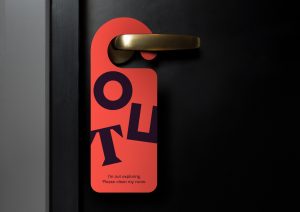 Ragged Edge also introduced a distinctive approach to photography. Candid, smile-in-the-mind moments were captured by everyday city explorers, not professional photographers. Focusing on a precise audience enabled Assembly to do less, better.
"Using the Get Up and Go idea as our guide, we worked with Criterion to deliver a distinctive guest experience with clear, relevant signatures at every step of the way," says Ottignon.
The agency delivered a full range of assets, from room art, purchased from locals in the area, right through to disruptive takes on the expected suite of hotel collateral.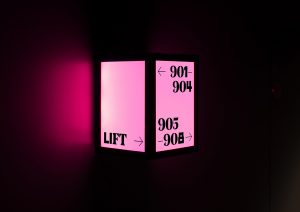 They also designed and wrote a website that aims to capture the energy of the hotel experience, far away from templated feel adopted by much of the category.
Asif Aziz, Criterion Capital, says "We've created a powerful proposition designed to meet the distinct needs of young, urban travellers. That single-minded focus has allowed us to create a brand that combines an incredible location, affordability and comfort, without compromising on character or excitement. Assembly has already been a resounding success in London, paving the way for planned new sites in some of Europe's most vibrant cities."
Source: Ragged Edge