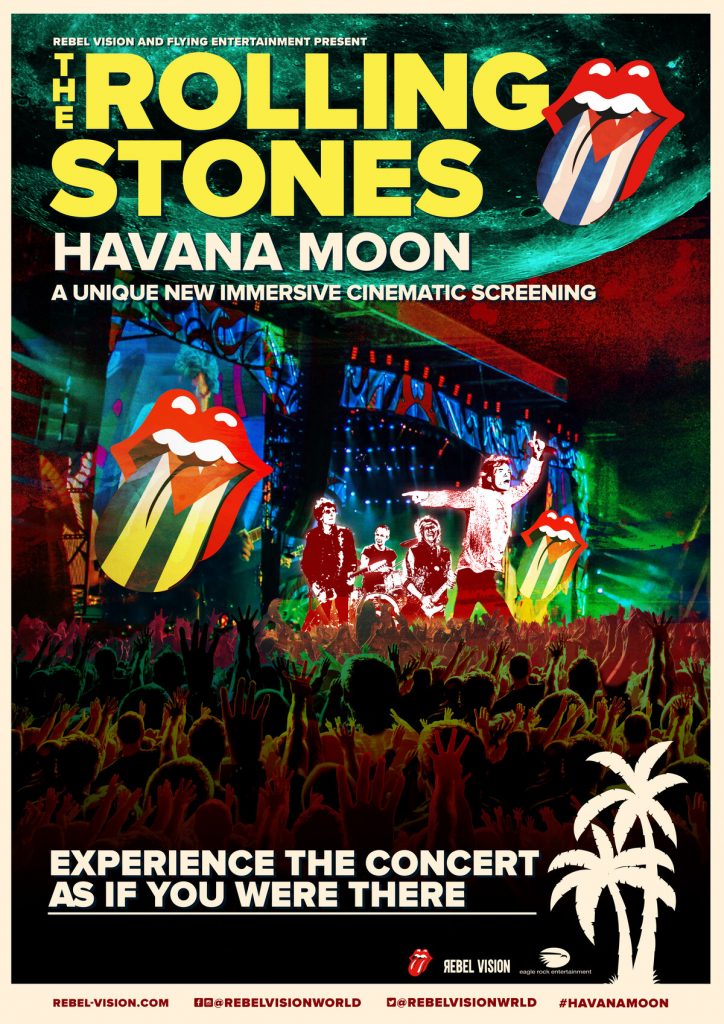 June 12 sees the launch of Rebel Vision, a music entertainment business that produces iconic, unique and unforgettable immersive concert screenings from the world's greatest bands enabling music-lovers to experience the concerts as if they were there.
Rebel Vision is re-inventing the way that audiences experience iconic concerts with an innovative format that fuses music, artistic performance and cinema screenings. The Rebel Vision events will feature spectacular set design and production, electrifying light and supersize ultra HD video projection bringing the audience up-close and personal with the bands on stage, state-of-the-art concert sound systems, that utilise the best audio technology available, delivering a sonic, pulsating sound experience alongside performance artists.
The Rolling Stones, Havana Moon concert is Rebel Vision's inaugural concert, and is a collaboration between Rebel Vision and Flying Entertainment. With over 35 years experience in the music business, Flying Entertainment will combine their theatrical expertise and extensive concert promotion experience with Rebel Vision to create an unforgettable event for audiences nationwide.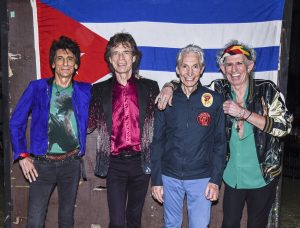 Transporting the audience to the streets of Havana, Cuba, fans of the Rolling Stones can expect big riffs, electric licks and pure euphoria as The Rolling Stones stomp their way through a 116 minute setlist that samples 50 years of their glorious career. The dark and sinister 'Paint it Black' sounds sharper than a butcher's blade, 'Midnight Rambler' grooves along to an almighty crescendo that chops back and forth as Richards and Wood lock horns with their guitars, while 'Gimme Shelter' bellows across the Latin night and feels as dangerous as it did upon its release in 1969.
The tour will open at The Cliffs Pavilion, Southend on Monday 14th October. It will tour the length of the country for 11 nights, culminating in a homecoming performance at London's Kentish Town Forum on Sunday 27th October. Doors for each performance open at 19:30 with the show starting at 20:30.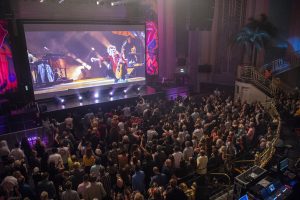 Tickets will go on general sale at 10:00 on Friday 14th June 2019. Prices start from £35 and are available to buy from here.
Mick Jagger, said of the Havana Moon concert: "We were so happy to be playing Cuba in 2016. It was a wonderful experience for all of us. Sharing the stage with the 'revolutionary' Ronnie Wood, Charlie 'Che' Watts and 'compadre' Keith Richards was one very special night."
Tom Clark, Founder, Rebel Vision comments: "We live in an experience-led culture, but we felt that there wasn't anyone creating new immersive ways for people to experience iconic moments in music.  There's so many timeless concerts that people wish they'd seen, want to see again or would love to experience with new friends and family and this is what Rebel Vision is all about. Music is our passion and although getting this off the ground has been a massive undertaking, we knew the rebel in us would make it happen. So here's to bringing this and future generations incredible, immersive and iconic moments in music where memories are made."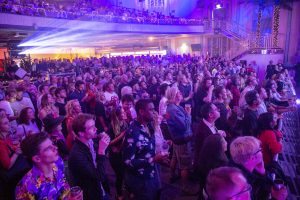 Andy Cuthbert, Founder, Rebel Vision comments: "We're so proud to launch Rebel Vision to the world as the first music entertainment business producing immersive, iconic concert experiences. We've worked closely with the Rolling Stone's management team and Eagle Rock entertainment, who own the rights, to present Havana Moon as our first experience and it's been an honour. And we've collaborated with the best in the industry to bring our audience an epic sensory extravaganza with incredible sets, lighting and performers' alongside innovative sound technology never before used in this environment. We want our audience to feel like they're actually in Havana, Cuba watching the Rolling Stones."
Fusing music, culture and immersive performance, Havana Moon will be one of the must-see experiences this autumn and promises to thrill audiences across the UK. Havana Moon is the perfect night out for music-lovers looking for a unique music experience.
Source: Rebel Vision