2020 was a year of reckoning for many reasons, including an incredible focus on hearing all voices and ensuring that we live in a more equal world. Recent years have seen a tremendous, and apt focus on diversity and inclusion, and it's a topic well-versed in adland.
However, research by ISBA suggested that 68% of people believe that diversity in ads was important. But just 42% agreed that TV ads demonstrated that diversity.
And whilst brands are starting to promote diversity visually in their advertising campaigns, the same cannot be said for the use of language.
According to the 2011 census, Polish was the second most spoken language in the UK next to English and in early 2020, Business News reported that Bengali and Polish were the most spoken foreign languages in London. This is before you contend with regional dialects such as Welsh, Gaelic, and Scots.  
Yet, with advertiser campaign preference traditionally targeting audiences in English only, we need to ask if we – as an industry – are enabling an accurate representation of the population. What defines most 'English' markets is that they're a diverse melting pot of people, cultures, and languages – think of the US, UK, and Australia. 
When targeting a limited population by excluding certain languages – and consequently certain people – it is impossible to advertise accurately to a fair representation of the population.
With our global economy today, and with increasing importance on diversity and inclusion, advertisers and agency clients must educate themselves on the best ways to be inclusive with regards to multi-language requirements and to take a much more thoughtful and accurate approach in order to not just reach, but engage and interact, with their audiences in the right way at the right time and in the right environments.
For example, by making local language customisations, brands can specifically tailor their advertising campaigns to include or exclude content based on categories such as market, region, language, and cultural brand suitability in order to allocate the right percentages against these targeting categories and to offer an accurate representation of the population for advertising capabilities.
What's more, we know that consumer audiences today really do care about the ways in which they are approached by brands and businesses. Case in point – a closer look at conscious and conscientious advertising in our recently released Brand and Consumer Values Report revealed that 69% of consumers prefer to buy from brands committed to socially conscious causes and nearly three-quarters of respondents (73%) would be more likely to buy from brands whose ads are relevant to the content they're consuming on YouTube.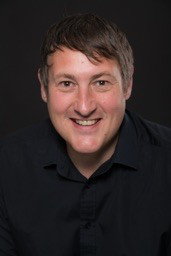 Diversity and inclusion today means so much more than attitude change and acceptance of cultural differences, it is about changing the way in which we inherently operate – uprooting those legacy processes and improving ways of working to provide a better means to incorporating the varying cultural needs of all.
We can no longer afford to overlook this crucial step in how our industry approaches and sustains long-term diversity and inclusion, especially in the marketing and advertising industry. If we are going to continue to help brands and advertisers drive performance, it has to start with language inclusion, with recognising that the English language is not a one size fits all solution for brands looking to reach today's audiences.
By Rob Blake, UK MD at Channel Factory