As the internet is more and more important in all of our lives and eCommerce an increasingly popular way to shop, the issue of accessibility has become much more relevant. Many eCommerce sites are either inaccessible to those with visual, hearing or mobile disabilities, or they require 'switching' to specially made versions.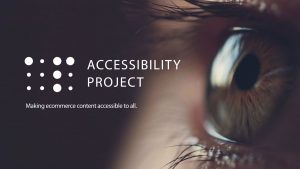 Saatchi & Saatchi IS wanted to tackle this issue with The Accessibility Project, whose goal is to make eCommerce content on product cards universally accessible by offering a free open source design template that suits the needs of multiple target groups.
The pages it produces are equally accessible to all users, both those with and without disabilities, without many obvious design differences. They are compatible with assistive technologies for the disabled, as well as the latest browsers and OS versions.
Over many months, Saatchi & Saatchi's designers and developers explored, applied and challenged the rules and guides for accessibility, and changed traditional thinking about UX design and technology for eCommerce. The project shows that an eCommerce interface and navigation can be accessible without there being any compromise on design. Developers and designers can download the open source templates for free and build pages for any brands, adding features like lossless 500% zoom, hidden alt tags or embedded keyboard navigation.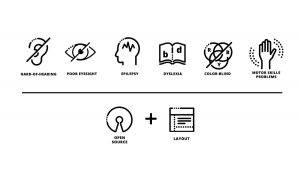 Saatchi & Saatchi IS Poland teamed up with Procter & Gamble (P&G) and, drawing on their real world learnings, they redesigned the product pages of one of its hero brands, Ambi Pur. The Project will be promoted on Saatchi & Saatchi and P&G's social channels and will be available to download free here.
Gergely Tóth, Associate Brand Manager at P&G said "As eCommerce is the future and growing all the time, it is especially important for us to be at the forefront of expanding its availability to all."
"At Saatchi we are determined to make the online experience the same for absolutely everyone, with the same high design standards and no compromises for the sake of universal accessibility," said Rafał Bauer, eCommerce Design Director at Saatchi and Saatchi IS.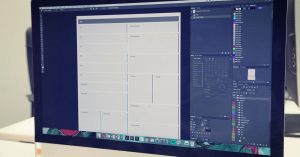 The Accessibility Project is ongoing. Saatchi & Saatchi IS Poland will continue to research ways to improve the information architecture through interviews and testing with people with a range of disabilities, and to set an example by working with more brands to apply the template principles to the product pages of more and more of their brands.
Source: Saatchi & Saatchi IS