We can barely endure some marketing messages for 30 seconds without mentally switching off. So how did Santander manage to get sceptical millennials to endure 17 minutes (yes that's right, it's not a typo, seventeen minutes)? The answer is 'film'.
Brand films can sometimes be style over function and merely created to win awards and garner PR attention for the company that funded it. However, the film in question (Beyond Money) has actually generated real results.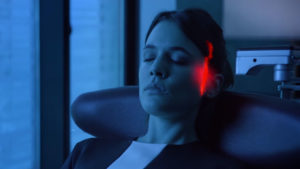 Over and above the red carpet premiere that attracted 12,500 people, the film made history by generating the Spanish bank's fastest sign up rate in 160 years, whilst achieving 35% of Santander's annual business goal in just two weeks.
If that wasn't good enough, according to an AdWeek case study, negative brand sentiment dropped 24% too. Which isn't bad in a time where trust in banks is low (especially in millennials).
Beyond Money is set in a not-to-distant future where the main character, Lucia, trades treasured memories. The powerful film's concept (memories as commodities) challenges what's important — money or experiences — which is creatively bold for a bank. However, this dovetails nicely with the film's true objective of launching a new Santander Smart Account that offers experiences as well as money (surprisingly, the film's product placement feels quite natural imho).
I realise that Santander's advertising and marketing budgets differ considerably from other brands. But let's put spend aside for a moment. For me, this thought-provoking film is a great example of how brands need to recognise the importance of true audience consideration.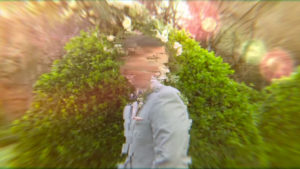 Creating marketing videos that shout the client's message is no longer enough. Brands must honour their audience's intelligence and integrity in exchange for their precious attention.
We live in a storytelling era where audiences are savvy, and it would seem that brands like Santander are realising this. Beyond Money proves you can make a statement, you can even sell your product and exceed your targets, but only when you think of the audience first.
Despite my earlier comment about films of this nature winning awards, Beyond Money recently landed gold at Cannes Lions — and rightly so.
The award's President said: "Beyond Money was one of those rare branded entertainment creations that's as high quality as regular entertainment."
I hope that more brands (both big and small) recognise the power of film soon. Because when they do, branded content like Beyond Money won't be so "rare".
Article by Barry Richardson, Co-Founder & Creative Director at Rapture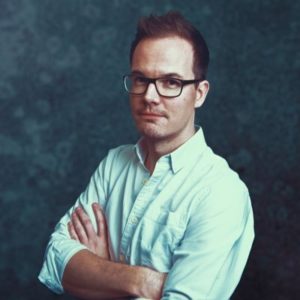 About Barry:
Barry Richardson is the co-founder and Creative Director at Rapture – a creative film production company for the storytelling era.
He has held Creative Director roles at advertising, marketing and digital agencies with a portfolio spanning augmented and virtual reality app experiences, 360º video, traditional film and marketing content.
Source: Rapture Film