For brands navigating the digital age where the Bitcoin is becoming a credible currency, likes are the new social platform currency rapidly catching up with real money.
Strellson and Serviceplan were ahead of the curve with 'The Like Shop', which enabled fashion lovers to purchase the Spring/ Summer 2017 collection with likes instead of money. By creating a personalised outfit via the online look-book, and attracting likes on their facebook page, fans of the Strellson brand could purchase a complete outfit using likes. For example the price for a suit in the 'Like Shop' was 350 likes rather than 350 euro.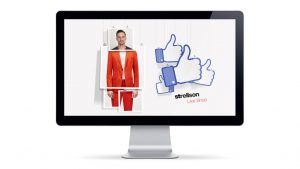 Within two weeks of the Like Shop launching it was a complete sellout, with men from around the world accumulating more than half a million likes. The eye-catching social media campaign created by Serviceplan captured the zeitgeist and appealed to digitally-savvy, fashion aware young consumers.
Thorsten Link, CEO Strellson, commented: "We enjoyed working with Serviceplan on The Strellson Like Shop, which was an innovative way of enabling our brand to reach a new generation of customers via social media, and an engaging way of people interacting digitally with our collection."
Credits:
Client: Strellson
Advert title(s): The Strellson Like Shop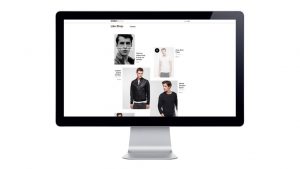 Media: Digital
Agency: Serviceplan Campaign X, Munich, Germany
Global Chief Creative Officer: Alexander Schill
Executive Creative Director: Hans-Peter Sporer
Creative Director: Luitgard Hagl
Art Director: Shari Bremer, Björn Köbe
Copywriter: Malte Güstrau
Account Director: Julian Rinnewitz
Digital Agency: ASTRAL, Munich, Germany
Digital Creative Director: Hagen Fiedler
Technical Director: Malte Bender
Source: Serviceplan