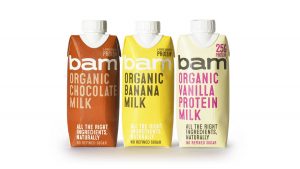 Silver Agency, a leading full-service agency, has created a new brand identity for BAM Life, as it evolves to being the UK's first organic, completely natural, flavoured milk.
Silver was tasked with increasing brand awareness and driving retail trial of BAM Life by communicating the brand's move to organic. Silver drew on BAM Life's core values of honesty, energy and emotion, and natural and healthy ingredients, to create a new identity that is fresh, simple and engaging. The design has been rolled out across physical touch-points including packaging, point of sale/purchase, experiential, sampling and online including a new website, launch videos and social.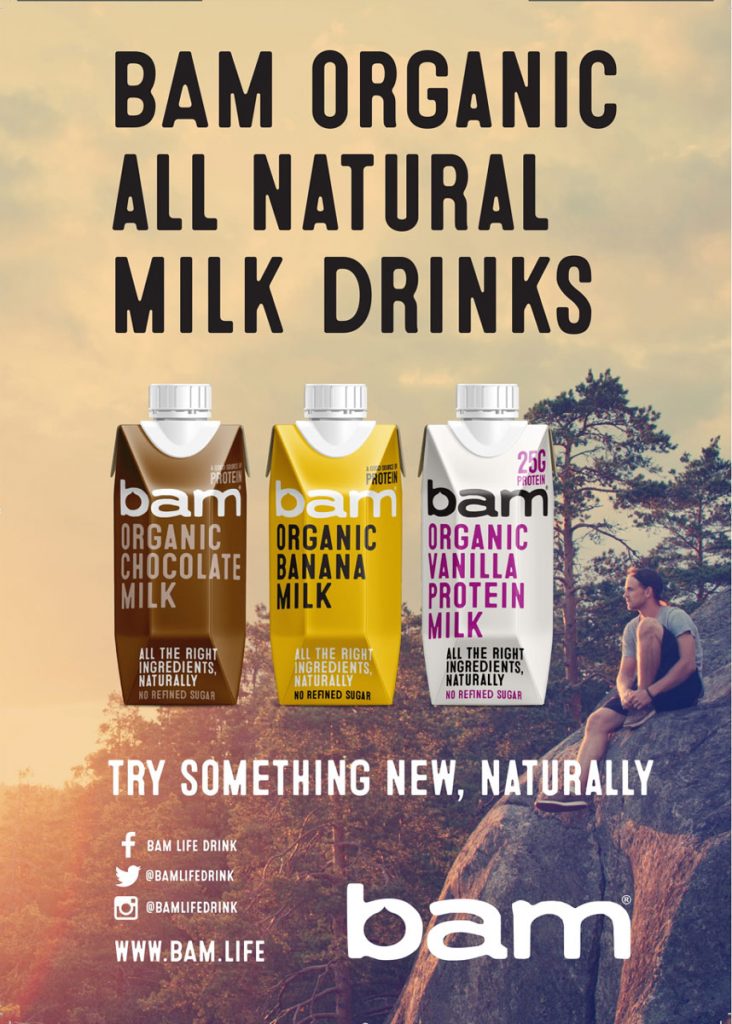 Larissa Knopp, Marketing Director at BAM Life, commented: "As BAM Life continues to evolve, we wanted our new brand identity to communicate its simplicity and transparency around the ingredients we use, whilst creating standout in a competitive marketplace. We were impressed with Silver's understanding of the brief which comes through in the beautiful creative and execution across all touch-points, and captures the essence of BAM Life."
Alison Masters, Chief Executive Officer, Silver commented: "This campaign called many of Silver's strengths into play in creating integrated customer experiences which translate well across all touch-points and evoke emotional engagement between consumer and brand."
BAM Life launched in 2016 with a range of all natural drinks made with whole milk and honey blended with fruit or cocoa. The brand has quickly established itself as a leader in the all-natural flavoured RTD market and is sold nationwide at retailers including Waitrose, Co-op and Selfridges.
Source: Silver Agency