Barclaycard has partnered with music mogul Simon Cowell to educate consumers on how they can clear their credit card balance sooner and pay less in interest.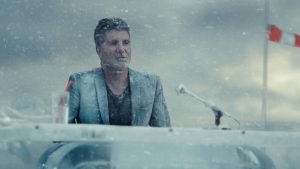 The new campaign sees Simon Cowell explaining to the nation how Barclaycard's Repayment Calculator can help consumers pay off their balance more quickly and accrue less interest.
The national campaign will run for six weeks across out-of-home, TV, social, radio, customer channels and on Barclaycard's website. The advert shows a 60-second edit of Simon launching a talent show in Antarctica, a strange move it might seem, for a highly successful business entrepreneur.
Simon likens the Repayment Calculator to making as much business sense as launching a talent show in a frozen Antarctica – a clip of Simon in a talent show in Antarctica then appears on screen. The advert will appear across primetime TV spots including one of Simon's famous talent shows, Britain's Got Talent from 23rd April.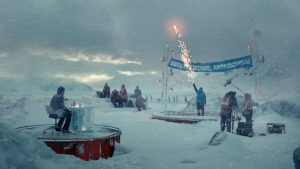 Barclaycard has partnered with Simon Cowell, one of the most recognisable faces in business and popular culture, to resonate with families up and down the UK. The campaign aims to raise awareness of the tools Barclaycard provides, whilst educating consumers and helping them to stay in control of their finances.
By accessing the online tool, customers of any credit card provider, can input their own card data to see how long it will take at the current level of repayment to clear their balance and, what they will pay in interest. The calculator can then show how making a small increase in repayments, can reduce the amount of time it takes cardholders to clear the balance and pay less in interest overall.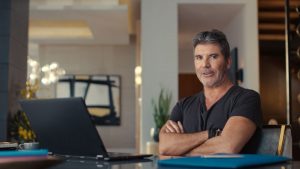 Alex Naylor, UK Marketing Director at Barclaycard, said: "This campaign shows not only how serious Barclaycard is about helping customers to pay less in interest and clear their balance more quickly, but also in educating consumers about their finances. By working with Simon and engaging with consumers across multiple channels, we hope to drive conversation and help people better manage their finances. We're thrilled that one of the world's most recognisable and popular businessmen has collaborated with us for this campaign."
Simon Cowell said: "I wanted to work on this campaign because I love the fact that Barclaycard has created something that's entirely in its customers' interests. Paying off a little extra each month could save a lot in the long term and it's important to know the difference it can make."
Source: Barclaycard