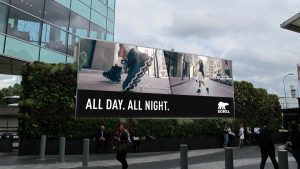 SOREL, the premium footwear brand that blends function into its range of stylish boots is unveiling its autumn-winter collection with a weather reactive digital OOH campaign. The responsive campaign runs across city, roadside, and retail locations, including Westfield London and Manchester's Arndale Center until 22nd October.
The campaign creative responds, and changes based on Met Office data, providing fresh, contextual style updates that are matched to real-time conditions at each location. Whether it's wet, dry, cold, or frosty, the most appropriate styles are featured to reinforce the message that SOREL has the right footwear, for every condition.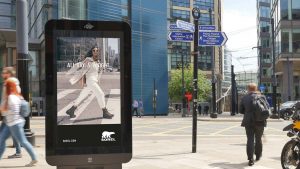 The campaign was conceived by the SOREL in-house creative team, produced by Grand Visual, with planning and buying by UM and Rapport. Live updates will be managed through OpenLoop which analyses Met Office data and automates the geo-targeted playout to each individual screen. The DOOH activity supports a broader campaign spanning Digital, Social, and Print.
Michelle Noschese, European Marketing Manager at Sorel, said: "This dynamic approach ensures that the audience sees the most appropriate styles from our AW18 collection, at the most relevant time. This ensures our message remains useful and aligned to the consumer's mindset and environment at every moment."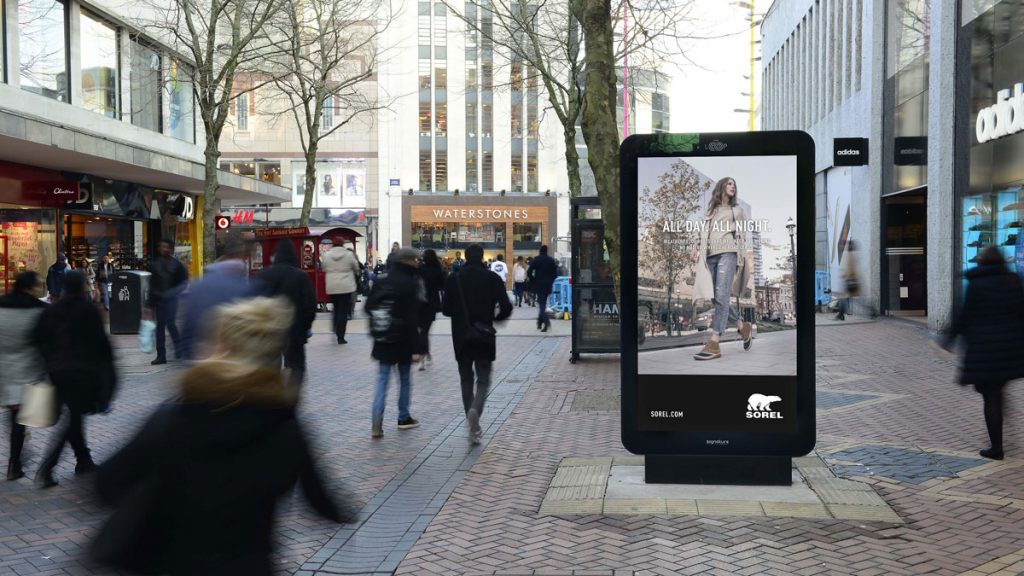 Dan Dawson, Chief Creative Technology Officer, Grand Visual, said: "This responsive DOOH campaign is a great example of how the medium can be used as real-time marketing platform. It's about providing content that connects with the audience and remains targeted and engaging throughout the day."
Source: Grand Visual