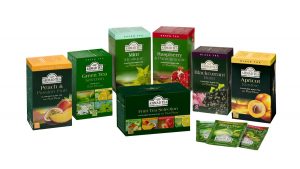 Ahmad Tea, the global tea company has appointed Southpaw as their creative digital agency.
The agency, which won the account following a competitive pitch process, will provide social strategy, content creation and distribution for Ahmad Tea across more than 80 markets around the world.
Its first work for Ahmad Tea will break in March 2019 on the brand's global Facebook and Instagram channels, in addition to supporting local market channels around the world.
Southpaw's brief is to support Ahmad Tea's move to put digital marketing at the heart of its future strategy by creating strategically inspired content both locally and globally. The agency will also produce key digital toolkits to raise the effectiveness of Ahmad Tea's social communications and increase its digital footprint.
Tom Poynter, CEO at Southpaw said: "To be involved with a brand, with not only a world-renowned product, but also such a rich story and character is inspiring for any creative agency to be working alongside. Tea has the ability to connect with people the world over and on any level.  We will be looking to build emotion into our creativity to ensure Ahmad stands out as a force for good whilst delivering the premium product it is renowned for."
Tracey Wakelin, Global Head of Marketing at Ahmad Tea said: "We are very excited to be entering this partnership with Southpaw who we believe will provide the creativity and experience to unlock our brand's potential in the digital sphere. This company has so many rich and fascinating stories to tell and we relish the opportunity to tell these to new audiences across the globe."
Launched in 1986, Ahmad Tea is among the world's top tea brands and continues to grow as a family-owned business.
Source: Southpaw