Leading European airline Lufthansa has launched a new animated short film to support its online Book-a-Group tool, designed to help travel agents book flights for large groups of ten or more travellers more easily. The content was produced by creative agency Space.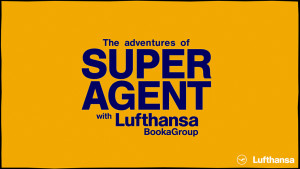 The short film will be used by Lufthansa in online B2B portals and in presentations to highlight the benefits of Book-a-Group for travel agents and tour operators. It focuses on how the tool turns a regular travel agent into "Super-Agent", able to create flight bookings for groups with the ease and speed of a superhero.
Space already works with Lufthansa UK but this is the agency's first project for the airline's corporate HQ in Frankfurt. It will be distributed Europe-wide, which is why Space developed a memorable animated character with a humorous but educational tone that works across various international markets and languages. The English voiceover has been provided by comedian Jay Foreman, who recently supported Dave Gorman on tour. The video has also been adapted for use in five European countries; France, Spain, Portugal, Russia and Italy.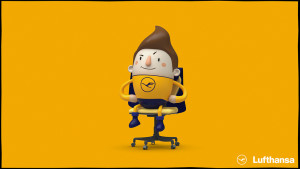 The Book-a-Group tool is free to use and is designed for travel agents to use with large groups. It enables them to request group travel deals and receive offers in real time, with instant booking and confirmation, a 'best buy' guarantee in combination with many other airlines and easy-to-use functionality for amending and transferring bookings. It comes in a choice of 14 languages.
David Atkinson, managing partner at Space, said: "The Book-a-Group tool is a really important channel marketing asset for Lufthansa so we needed to showcase its benefits in an engaging way. The CGI animation lends a premium, humorous feel and by creating the Super-Agent character we have shown how travel agents and tour operators can benefit by having the online tool at their fingertips."