SPAR, one of the UK's leading convenience store group, is launching a social media campaign to celebrate diverse and unsung heroes in local community sport.
Partnering with global socially-led creative agency We Are Social, with production from We Are Social Studios, the campaign aims to drive awareness of SPAR's local community credentials and amplify its core brand value of always being 'there for you'. The campaign builds on SPAR's 2018 campaign of the same name.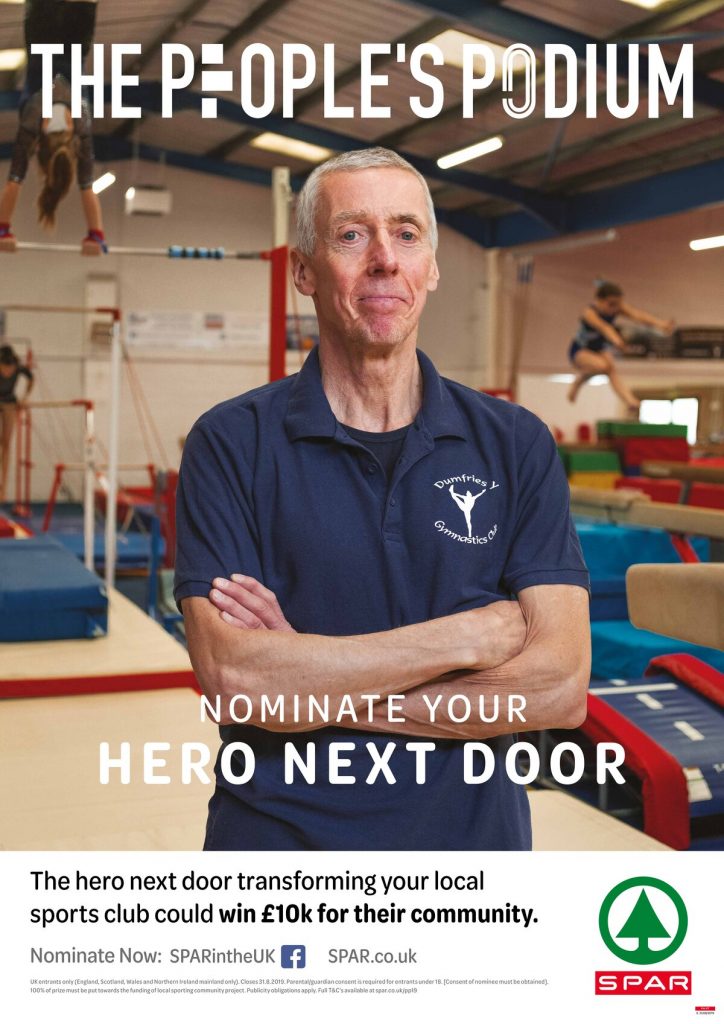 Running from the 13th June, the three-month People's Podium competition kicks off with the release of a film featuring Mike Briggs, who won the People's Podium award in 2018. It revisits his local sports centre to see the difference the £10,000 grand prize money has made, while highlighting the kind of unsung sporting heroes who will be in with a chance of winning this year's award. It will be distributed as cut-down edits across the brand's UK social media channels, with paid media support on Facebook.
The launch film will be supported by an always-on social content and community management strategy, aimed at driving nominations of local heroes via SPAR's UK Facebook page and online at SPAR.co.uk. To enter, nominators simply need to either comment on the brand's page or fill in the entry form on the website with their nominee's name, job and why they should win.
The convenience retailer has also partnered with TV presenter Andi Peters, who will promote the People's Podium call-to-action through his own channels, driving nominations among the brand's target audience.
In addition to the social-first approach, We Are Social has also delivered creative assets including point-of-sale materials and creative toolkits; in-store radio ads; and an employee-focused engagement strategy to support the campaign roll-out across SPAR's network of stores in the UK.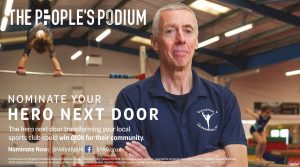 Laura McNally, marketing controller, SPAR, said: "The People's Podium was a brilliant success last year and left us wanting to give even more back to local people who have dedicated their lives to growing and improving local sports clubs. We are very proud to support and sponsor a host of different sports and events across the UK. Our aim is to continue to connect with communities through sport via the People's Podium and celebrate and reward our grassroots sporting heroes in the towns and villages where our stores are situated."
Laura Hernando, account director, We Are Social, added: "SPAR is a trusted brand and a cornerstone of local communities. This campaign seeks out sporting heroes who aren't usually in the limelight but do so much good within their communities, demonstrating SPAR's support for its most important audience – its customers."
The competition invites people from across the nation to nominate local sporting heroes for the chance for one winner to receive £10,000 to support their local sporting initiatives. Four additional winners will each receive the sum of £2,000.
Source: We Are Social