While Black History month came to a close on February 28th, Spotify and Saturday Morning have partnered to make sure contributions and achievements of black creators are celebrated every day with the debut of "Black History Is Happening Now," an initiative that highlights all throughout the year black artists who continue to shape the music industry while also supporting up and coming talents.
A dedicated Spotify hub showcases curated playlists, videos and podcasts of modern history makers. The multi-talented entertainer Janelle Monae serves as the first curator, and on the hub you'll find her collection of musical and artistic inspirations, as well as a documentary film on the history of Afrofuturism directed by Daisy Zhou, the trailer for which you can see above.
"Spotify is a brand that stands for discovery through music, artists and creativity," says VP of Brand and Creative Jackie Jantos. "We genuinely believe creativity and collaboration inspire more empathy and equity." She says the work was born from within Spotify's own in-house creative agency and its own employee resource group dedicated to addressing addressing communities of color, BLK@. The team then approached Saturday Morning, the creative coalition co-founded by top creative leaders of color in advertising, including Twitter's Global Group Creative Director Jayanta Jenkins, 72andSunny ECD Keith Cartwright and RGA L.A. ECD Geoff Edwards, to ideate on a brief around supporting communities of color all throughout the year.
Saturday Morning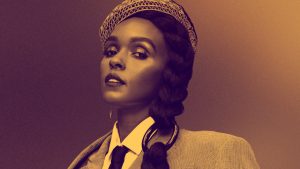 then served as creative collaborator and partner and landed on the "Black History is happening now" idea. "For us, the idea really was black history in relationship to music and discovery is happening every day," Jenkins says. "There's not an aspect of music that hasn't been touched by African American culture in America over the last 75-plus years."
The hub is only one aspect of the three-pronged effort. The company will also be nurturing female podcasting talents through a Sound Up Bootcamp and has debuted the Black History Is Happening Now Fellowship, an entry-level job on its Shows + Editorial team for promising young people who are passionate about black history and culture. Spotify is taking applications for the Bootcamp through April 10. The effort is also a partnership with online racial justice organization Color Of Change.
"It was important for us to have other layers that are providing opportunities for people of color to develop their craft–that's where Bootcamp was born," says Jantos. As for the fellowship, "it was also important for us to maintain the curation on the hub moving forward, so there emerged the opportunity to bring in someone to do that work."
"This is such a bold step forward for a brand to embrace a message like this," Jenkins says. "February typically has been a beautiful nod to bring everyone together, but for Spotify to embrace this as a behavior, as a day-to-day thing, I hope that sets a precedent for the way brands behave around inclusion."
Source: AdAge