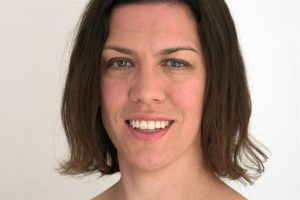 Starcom, the human experience agency, announced the promotion of Jodie Stranger to Global Chief Client Officer, with immediate effect. She will report directly to John Sheehy, Starcom's Global Brand President, and continue to sit in the UK.
In her new role, Stranger will be responsible for the commercial growth of Starcom's global clients including FCA, P&G, Samsung and Kellogg's with a focus on the direction, alignment and growth of the agency's Human Experience approach. She will have a full global remit across all regions and oversee Starcom's Global Client Leaders. Stranger will also work in a Publicis Groupe Power of One capacity on global prospecting and business development.
With nearly 25 years' experience in media, Jodie is a skilled client leader with a passion for fuelling collaboration and effectiveness across teams. She has a successful track record of running large and complex global accounts and servicing extensively integrated scopes of work for some of the world's most well-known brands.
Stranger most recently served as Starcom's UK Group CEO as well as President Global Network Clients, EMEA, where she drove significant structural changes across the agency hiring fresh senior talent for the leadership team, strengthening client relationships and re-energising the focus and direction for the business.
John Sheehy, Global Brand President Starcom, said: "Helping our global clients navigate change, unlock growth and drive business transformation continues to be a critical priority for the Groupe. That's why creating a role exclusively dedicated to leading our global clients is so essential. Jodie is a tenacious, skilled and highly-effective leader, and I look forward to partnering with her to grow and strengthen our clients' businesses across the globe."
Jodie Stranger, Global Chief Client Officer Starcom, said: "Leading high-performing global teams and creating future focused strategies that are grounded in business outcomes for our clients has been and continues to be a passion for me. John and I have been a great team for many years in various roles and I look forward to playing such a critical role in the partnership between Starcom and our most important clients."
Mark Howley, chief operating officer Publicis Media UK will take on the responsibilities as interim CEO of Starcom Group UK until a fulltime replacement for Stranger is found.
Source: Starcom