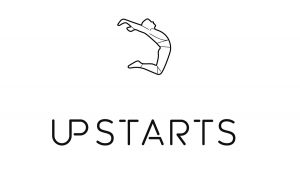 Design consultancy, Start, announced the launch of Upstarts, their branding offering for StartUps. Upstarts aims to work with tomorrow's leaders today, helping them build fearless brands that make the incredible, credible.
Start exists to help businesses adjust to the constantly shifting world around us at the necessary pace, enabling brands to quickly adapt and evolve to better connect with their customers through exceptional brand experiences. 
Upstarts was born out of the recognition that start-ups face the same challenges as larger businesses, but often don't have access to the sort of resources that allow them to clearly define the problems they're solving and therefore inspire people with their vision of the future.
Upstarts uses the best of Start's 22 years' heritage and experience working with global brands to provide strategy, planning and branding to start ups. Upstarts works in partnership with its clients using a proven brand-building methodology.
The team focus on staying disciplined in order to help quiet the chaos inherent to Start Up life, keeping things structured, productive and on-track. As an independent business, Start is a great proponent of supporting other independent businesses and Upstarts is a viable way to do this. 
Upstarts launches with Resooma, search engine for generation rent, that's recently been named one of the top 100 start ups in the UK, and 3co, AR platform for e-commerce brands, as founding clients. Upstarts is also design consultancy partner to Techstars London, working with select businesses within the accelerator programme.
Eamonn Carey, Managing Director at Techstars said: "We worked closely with Start Design on their Upstarts program during our most recent London accelerator program. They gave many of our start-ups access to valuable design consultancy expertise at a critical point in their journey. By sharpening their propositions and branding they're able to have better conversations with partners, investors, new hires and many others – and they develop a more robust brand thinking to take to market."
Pete Atherton, Client Service Director at Start said: "With the world constantly shifting, and with it human values, needs, behaviours and expectations, start-ups need to work harder than ever to succeed. Upstarts is designed to help. It's also a win win as it keeps us sharp with new opportunities to learn. Plus it's an exciting way to support the growth of burgeoning industry giants."
Source: Start