Start-Rite Shoes launches a wide-scale print and digital campaign following a fundamental overhaul of the business.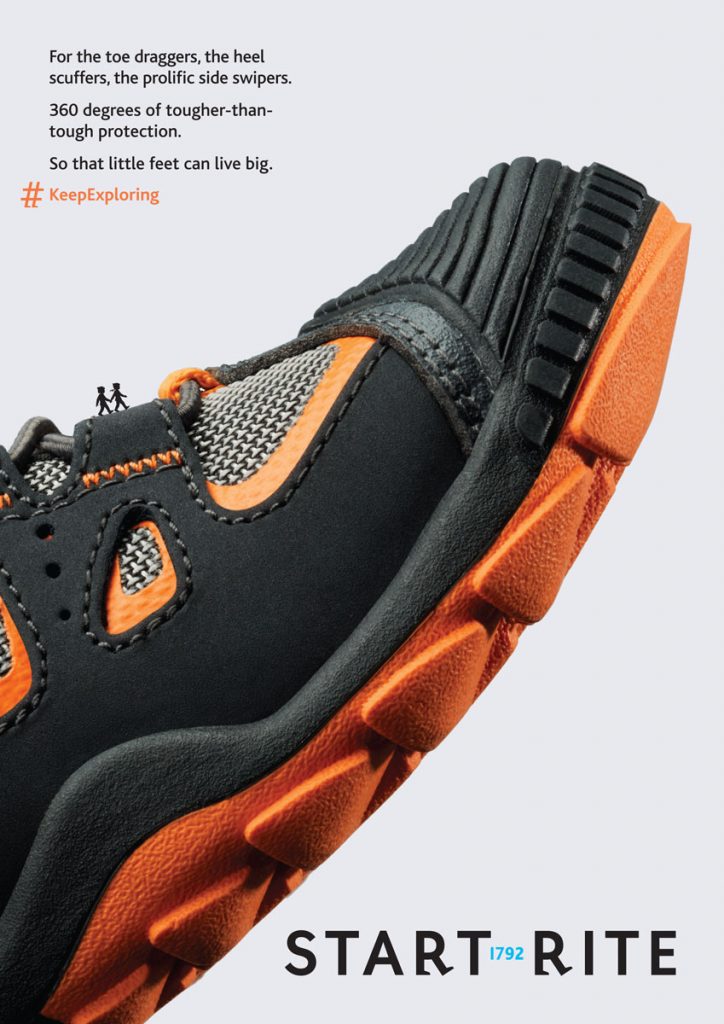 After unveiling a new brand identity and pioneering product range on 1st February, the company is now making significant investment in a consumer campaign around the central theme of "Keep Exploring".
Following 18 months of industry and consumer consultation, Start-Rite's new styles are designed around the latest thinking in children's health, developmental and social needs. This pioneering range will challenge the status quo and raise the bar on what parents should expect from their children's shoes, with soles that are designed for life stages, high performance grip and built in slip resistance. The creative draws these product enhancements into sharp focus while celebrating children's innate pioneering spirit.
Working with award winning design consultancy Studio Sutherl&, the new brand identity sees the twins, part of the brand for over 80 years, re-drawn to look like children rather than dolls. The new icons create a sense of adventure and discovery. A modern typography using a bespoke 'Typefeet' font was also designed for the brand.
The press creative includes extreme close-up shots that turn the shoes into landscapes for the new Start-Rite twins to explore.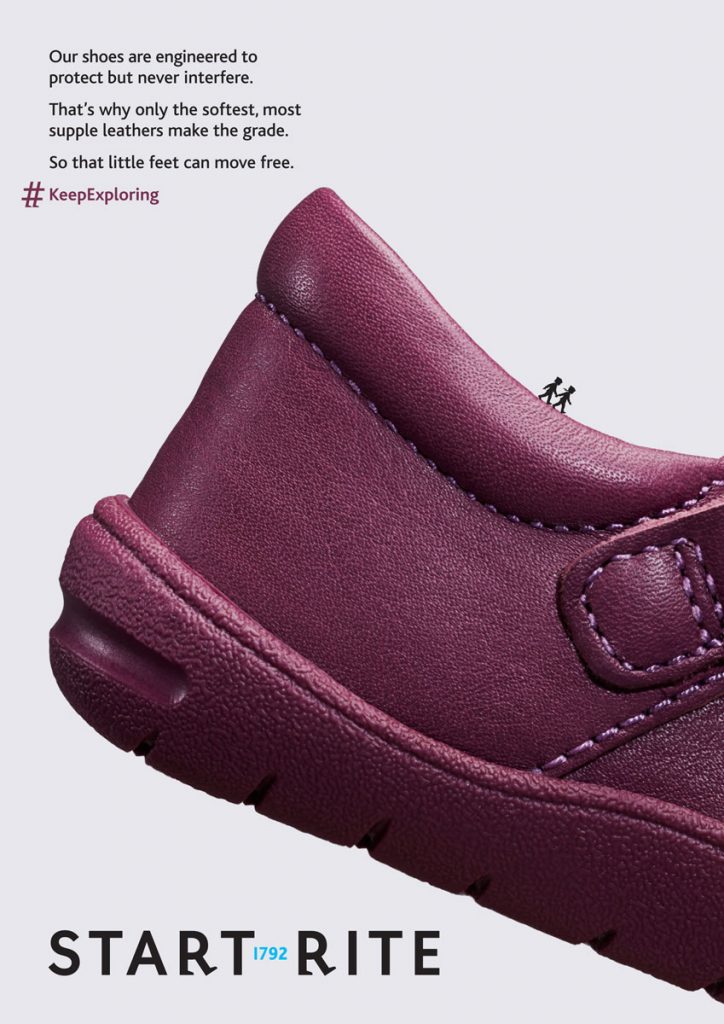 The digital creative content includes a series of short films depicting children. From wobbly first walkers to bold school kids traversing playgrounds and living rooms, beaches and woodland. The films are accompanied by beautifully shot imagery of children's feet as they explore their world.
The campaign has been designed to get the 226 year old brand on the radar of a new generation of parents and force reappraisal from consumers who think they know the it already.
CEO, Start-Rite Shoes, Ian Watson, said: "Our new campaign is designed to demonstrate the insight, expertise and craftsmanship that goes into every Start-Rite shoe and to set it in the context of real children moving freely. The calm confidence of our press executions is off-set by the energy and dynamism of kids jumping, scooting and climbing in our film work. We've spent 18 months transforming the brand and business from the inside out – now we need to show the market how we've changed."
The campaign will run from March 2018 through to Winter 2018 in a series of leading lifestyle and national press, with a view to gaining maximum visibility. These include Good Housekeeping, Cosmopolitan, Red, Marie Claire, Hello, The Sunday Times Magazine and The Times Magazine (Saturday). The campaign includes a mix of paid social (delete activity) on Facebook and network display activity.
Source: Studio Sutherl&