This weekend, Switch Guarantee Guy returns to continue his quest to ensure that all consumers – particularly those who are less financially confident – are aware of the benefits and simplicity of switching bank accounts.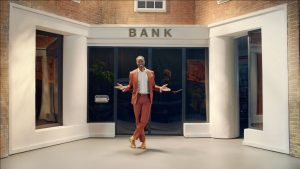 Building on a string of successful campaigns that have seen over five million people switch so far, the latest TV advert for the Current Account Switch Service sees our super-smooth spokesman point out rewards as everyday scenes glide past him on a revolving 360° set.
The campaign, created by Engine's customer centric agency Partners Andrews Aldridge, is set to specifically target a less financially engaged audience for the first time, explaining the numerous benefits that can come from switching bank accounts.
Partners, teamed up with OK Go and Rag & Bone director Bob Partington to create the ambitious spot. Mindful of their audience's preference for frankness, and drawing on Partington's expertise, everything was done in camera and in one continuous shot to emphasise the seamlessness of the switch process.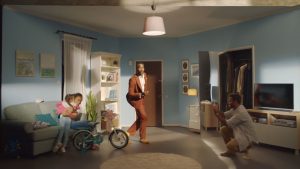 Anne Pieckielon, Director of Product and Strategy at NPSO subsidiary Bacs, Payment Schemes Limited (Bacs) is responsible for the Current Account Switch Service.
She said: "We really believe it's important that the current account market works for everyone, and we're excited to be launching a campaign that is inclusive and speaks to people no matter their financial circumstances."
Richard Worrow, Creative Director at Partners, adds: "Being able to work closely with the Bacs team over the course of the switch campaign has provided us with invaluable insight that we have implemented in our work. The creative reflects the switch process; simple and effective."
The new TV advert will launch on Saturday and roll out across social channels.
Source: Engine