TabMo has launched its 'Branding To Store' mobile advertising solution that combines for the first time the automated creation of a drive-to-store ad format with the ability to measure the real-time uplift in footfall traffic resulting from the campaign.
The unique feature has been built to meet the needs of TabMo's retail brand clients and the agencies representing some of these brands. It is available on TabMo's self-service creative mobile demand side platform (DSP), Hawk, in partnership with mobile data exchange adsquare.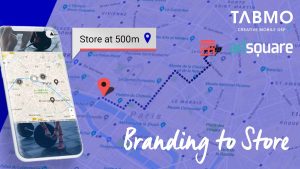 'Branding To Store' is the only product of its kind that simplifies the creative process by enabling advertisers to build their ad directly within the advertising platform. adsquare data and analysis separates organic store visits from those generated directly by the mobile ad, giving retailers a true figure for their return on advertising investment.
The new offering provides the consumer with a new mobile shopping experience. Once they have engaged with a brand message, the rich media ad format offers features such as a GPS map showing the best route from their current location to their nearest store.
'Branding To Store' is a powerful tool for retailers wanting to drive customers to their outlets and FMCG brands that need to attract consumers to stores that stock their products. Combining both branding with ROI measurement, it is the first end-to-end solution that enables the creative ad build, location settings, real-time tracking and post campaign reporting to all be undertaken on one platform.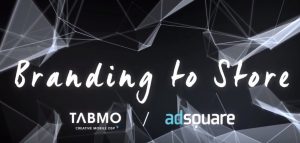 "Mobile advertising is entering a new era which offers unprecedented opportunities for retailers," said TabMo co-founder, Hakim Metmer. "'Branding To Store' combines programmatic, creativity, transparency and efficiency in one easy-to-use feature for the first time, giving retail marketers a head start when it comes to running effective and innovative mobile campaigns."
TabMo's Hawk platform is the first mobile DSP to combine programmatic ad buying with proprietary creative ad units.
Source: TabMo