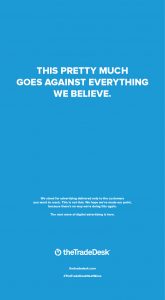 The Trade Desk tasked global creative agency VSA Partners with speaking to a wider audience and building on their industry leadership position.
Using a traditional platform to showcase the value of digital was a bold choice, designed to make a clear statement, convey personality, and assume a leadership stance in the category.
A high-profile newspaper placement was also the perfect canvas to highlight how The Trade Desk does things differently, and how their platform can improve on the traditional model.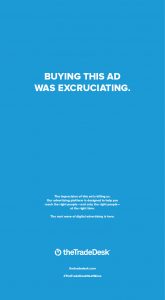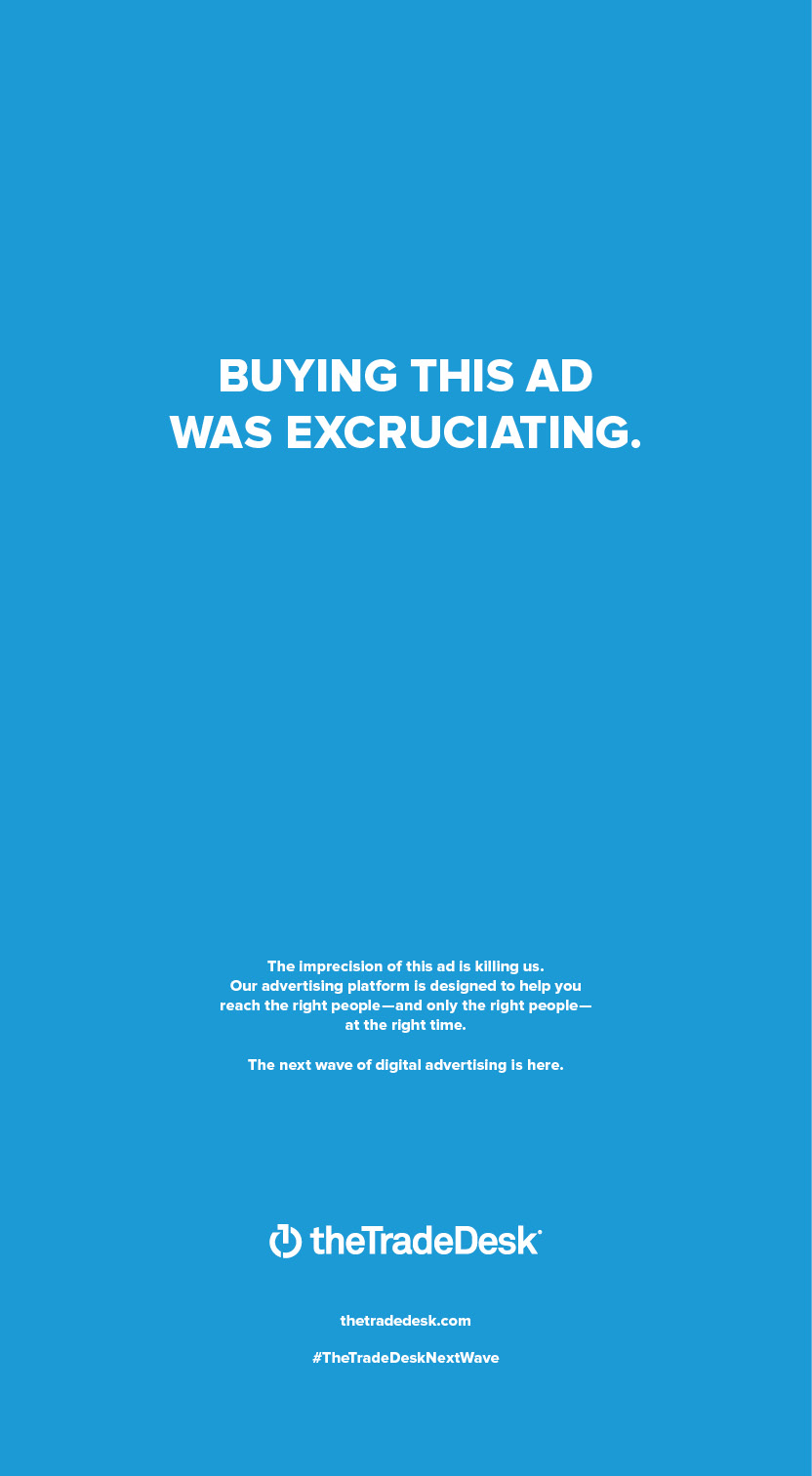 The campaign includes three print ads: "Possibly the Worst Ad We'll Ever Run," "Buying This Ad Was Excruciating," and "This Pretty Much Goes Against Everything We Believe."
One of the most important messages of this campaign is to reinforce a major pillar of digital advertising done well – that there is a time and place for everything. In today's digital media fragmentation, the team believed that it was the perfect moment to launch this campaign. For this particular effort, to this particular audience, at this particular time.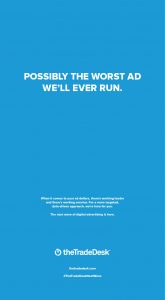 The creation of this campaign runs just a few months after the launch of The Trade Desk's latest product launch and marketing campaign – the Next Wave. The Next Wave is a range of new products that help advertisers use data-driven insights to plan, forecast and buy digital media more effectively than ever before.
The print ads aim to be a supplement to the launch of this new suite of products, and to support The Trade Desk's ongoing belief that the promise of programmatic is truly the next wave of digital advertising.
The New York Times, The New York Times International, The Wall Street Journal and The Mercury News will be running the print campaign, which starts the week of September 10 and runs for two weeks.
Source: VSA Partners