With so much crossover between fans of The Walking Dead and gamers, AMC and the Helsinki-based game development company Next Games have released the series first official mobile game.
The Walking Dead: No Man's Land stays true to the show even as it follows its own narrative.
"Guided by Daryl Dixon, the fan-favorite character from the TV show played by Norman Reedus, players are in charge of their own unique group of survivors and their fate," Saara Bergström, CMO, Next Games, told Found Remote.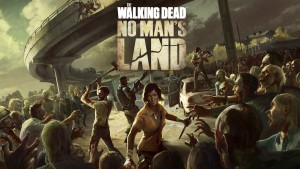 "The game features very similar themes as the series. You will face hordes of walkers, there will be narrow escapes, and just like in the TV show, you will loose people to the walkers and sometimes have to let someone go if they don't fit in with your group."
The Walking Dead is the highest rated basic cable show on TV and it has been the number one show in the US among adults 18-49 three years in a row. Fans of the show who play the game will not be bored: there's 10 episodes of story missions (resulting in months of gameplay) and weekly challenges that add a social element to the experience.
Diehards will also notice the amount of detail that Next Games included: "We've had the chance to visit the production team in Atlanta, we've worked with Norman Reedus on his character, we have gotten advice on walker blood pressure and behavior when we've wanted," Bergström said. "Our day-to-day counterpart at AMC is actually a game designer. It's great when both parties understand games. It makes things very smooth when we speak the same language."