French people are rooting for locally produced products. Recent figures show that 93% of them are buying 'Made in France' products as a means of supporting their local economy and creating jobs. They're even ready to pay more for it; according to a 2017 Ifop survey for Pro France "French people and the Made in France".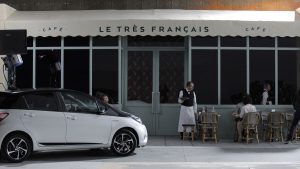 For Toyota this rings true; the Yaris has been produced at Valenciennes since 2001. In 2012 it was the first vehicle in France to be granted the 'Origine France Garantie', the grail of local production and it's been the most produced city car in France ever since.
How could you be more French, you could ask?
Well, this year Toyota France and its agency The&Partnership France decided to produce the first ever 'Origine France Garantie' TV ad for the Toyota Yaris.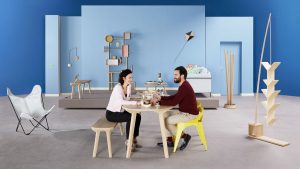 You don't believe it, that's rather French of you! No, it's true and the agency have a certification number: BV. Cert. 7243657 to prove it. To obtain this prestigious label, it's impossible to cheat…
In the commercial 'Made in France' everything is French: the location, the set, the props, the actors and even the staff. With more than sixty French brands collaborating in this film and more than a hundred people participating.
Directed by the talented Benjamin Bouhana, in the very French Bry-Sur-Marine studios, the TV commercial follows a Toyota Yaris driving through different scenes; each scene depicts a typically French moment that people will immediately identify with.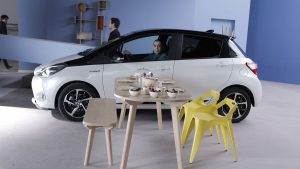 The website invites all users to check the origin of everything that was used on the set and discover the backstage of the shoot.
The&Partnership thought, why stop there? Can they go even further? How about launching the campaign only and exclusively on French media?
That's easy when it comes to national radio and TV channels and French local daily papers, but it's a little trickier when it comes to digital. The agency had to dig deeper and face more important challenges, after all the internet is by definition the World Wide Web and most of the social platforms are not so French.
Going all French meant, no social media, using exclusive French streaming platforms such as Deezer, Daily Motion and all the .FR sites.
Source: The&Partnership