Trends is a fashion brand by Reliance Retail conceptualised exclusively for the people of India. No matter where they live, what they do, whatever their cultural background or fashion aesthetic, Trends has something special for everyone.
To focus the brand's efforts to connect with its audience on a deeper level during Ramzan, Brave New World, an integrated advertising agency based in India, created the Bano Bay Gharz (Be Selfless) campaign. The objective was to lens the brand's human values (and product relevance) through the acts of selflessness that define the spirit of Ramzan.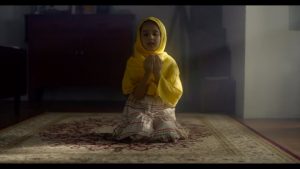 The story of putting the needs of others before our own is told with a touching narrative where a mother takes every care to ensure that her daughter carries out her duties of fasting and giving to the poor. And how her love is returned through a heart-warming act of selflessness by the daughter who ensures her mother doesn't miss out one of the wonderful joys of Eid-ul-Fitr's celebrations.
Sraman Majumdar, Senior Creative Director of Brave New World had this to say: "There's a lot of 'me too' white noise from brands during festivals. The team's challenge and opportunity was to make a personal connection with the audience in the middle of that noise. The key was to build on behavioural truths that the audience would identify with and smile, and love the brand for celebrating things that are so deeply a part of Ramzan that nobody really talks about them."
Source: Brave New World