Tribal Worldwide London has been appointed by Germany's largest airline, Lufthansa, to head up its latest UK European marketing campaign and the first piece of work created by the agency: The European Love Affair.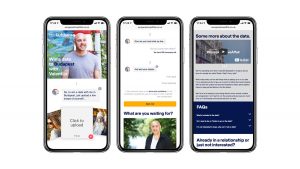 Lufthansa are giving their customers the chance to win an all-expenses paid date to one of their most exciting European destinations.
Tribal have produced a campaign, The European Love Affair, which aims to promote travel to Lufthansa's European destinations to the UK market. The UK is one of Lufthansa's most important markets, flying from over 200 destinations worldwide via their hubs in Germany.
Participants can enter by uploading up to six pictures of themselves to the campaign's website and sharing their best chat-up line. Once selected, Lufthansa will pay for return flights from a European city, three nights' accommodation in a 4-star hotel and an amazing date with a European singleton.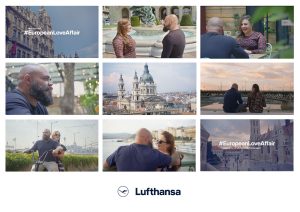 There is a genuine problem for people dating in smaller towns and cities, who struggle when it comes to meeting new people. Tribal have addressed this problem with a campaign that combines the sense of adventure, drama and romance of travel. This campaign offers them an opportunity to feel the excitement of meeting someone completely new. As they embody Lufthansa's core brand essence of "enriching travel experiences", Tribal are encouraging customers to fall in love with Europe again.
Tom Roberts, CEO, Tribal Worldwide London says: "It's a pleasure to be working with a brand that stands so confidently for quality, customer-centric travel. Lufthansa's commitment to enhancing the customer journey means they're the perfect brand to connect customers from all across Europe in such a unique and exciting way. This campaign reignites our love affair with Europe and offers the excitement of meeting someone completely new."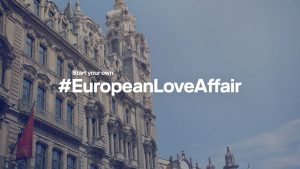 Andreas Köster, Senior Director Sales at Lufthansa Group UK, Ireland & Iceland says: "The airline business in the UK is highly competitive, with the ever-increasing presence of low cost and global carriers. We wanted an agency that had an intuitive knowledge of the UK market and understood what customers want from their brand experience, and we are confident that Tribal has the perfect blend of both. This campaign is as romantic as it is savvy, and we know that our customers will love taking part."
The competition is now open. Find out how you can fall in love with Europe again here.
Source: Tribal Worldwide London