The time has come to draw a line to end violence against women and girls forever. In 2017, as part of UN Women's annual global initiative to 'Orange the World' to symbolise a brighter future without violence, UN Women National Committee (NC) UK is launching a powerful homegrown campaign, #drawaline, asking the public to help them end the silence and to bring about change.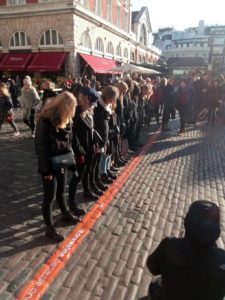 As #metoo and its spin offs reverberate through social and other media, both women and men are finding the strength to confront past and present attackers. Despite this, violence against women and girls often remains hidden in plain sight – in the media, in popular culture, in the street and in homes. Violence is a line that should never be crossed, yet it still affects one in four women in the UK, and up to 70% in some parts of the world.
From November 25, the International Day for the Elimination of Violence against Women, to December 10, Human Rights Day, the UN Women NC UK is bringing together people and organisations around the world to end violence against women and girls. This period is known globally at the 16 Days of Activism against Gender-Based Violence, with famous global landmarks lit up in orange.
Women aged 15-44 are more at risk from rape and domestic violence than from cancer, car accidents, war and malaria. UN Women works to end violence at every level, from international policy and legal lobbying, to survivor treatment in conflict zones and refugee camps, and education and prevention. In the UK, two women die every week from intimate partner violence, and around the world one in three girls' first experience is rape. UN Women NC UK and J. Walter Thompson (JWT) London will #drawaline to give these women a voice and a platform.
The Chair of UN Women NC UK, Laura Haynes, said "The prevalence of violence and the abuse of power is shocking, as are the impacts on individuals, communities, companies and nations. We are proud to be engaging people across the UK, raising awareness and much needed funds for UN Women's programmes that work to change policy, help survivors and prevent future violence. It is time to #drawaline. For all the women who have said #metoo, for all men who believe they should help and for all of humanity – it is time. This is your chance to turn words into action."
JWT's Executive Creative Director Lucas Peon said "With new research this week demonstrating the huge prevalence of domestic violence, it was critical that the campaign inspires as many people as possible to participate in 16 Days of Activism. We all need to come together across age groups, ethnicities, nationalities, gender and class to #drawaline to End Violence against Women and Girls, and start changing lives."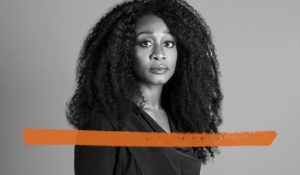 Alicia MacDonald of Missing Link Films, has been directing for less than two years but has already amassed many industry awards including Best New Director at the Kinsale Shark Awards 2017 and featured in New Directors Showcase Cannes Lions 2017.
She said: "It's been a humbling and sobering experience but also inspiring to hear the stories from survivors like Phoebe Tansley, who are helping spread awareness of the problem. It's an honour to be involved in something that I've been passionate about for so long and I really hope that this helps make a difference."
UN Women NC UK are asking the public to get involved in three ways:
By donating: They are drawing an interactive orange line at drawaline.org.uk which grows every time someone donates. Every donation help reach one woman or girl and brings them one step closer to eliminating violence.
By sharing: Join celebrities and influential figures and share why you #drawaline on social media, using their Facebook profile pic frame and Twibbon to draw a line across your photo for the 16 days.
By visiting: Their orange line installation, Christmas Shopping events with Stella & Dot in aid of survivors of violence, on December 1 off Brick Lane, and coming to their empowerment and prevention workshop in Edmonton on December 10.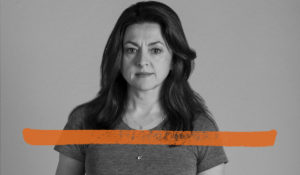 Credits:
Project name: #drawaline
Client and Job Title: UN Women UK
Creative agency: J. Walter Thompson London
Executive Creative Director: Lucas Peon
Creative Director: Jason Berry
Senior Creative: Juliet McLaren and Courtney Dow
Producer: Charlotte Jude
Planners: Rachel Pashley, Megan Van Someren, Marina Lindysay-Brown and Eleanor Metcalf

Senior Account Director: Mini Sinha
Project Manager: Katie Oldfield
Media agency: MediaCom
Director: Alicia MacDonald
Director of Photography: Catherine Goldschmidt
Photographer: Fiona Bailey
Production Company Producer: Ben Link
Executive Producer: Heather Link
Production Company: Missing Link Films

Editor: Lizzy Graham @ Marshall Street Editors
Sound: Mike Bovill @ 750mph
Post Production: The Mill
Colourist: James Bamford
Post Producer: Ian Berry
Source: J. Walter Thompson London