Vaillant launched its largest ever UK integrated campaign in December. The campaign is called 'Get into your comfort zone' and has been kicked off with a 60-second TV spot which first aired on ITV during Coronation Street.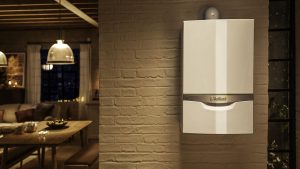 The concept for the film, created by Saatchi & Saatchi pro, is that the modern world constantly demands we get out of our comfort zone – to achieve more, learn more, see more, do more. But in this 'always on' world of pressure, noise and stress, it's more important than ever to have a safe haven of constant, reliable comfort.
This is the comfort that Vaillant's smart heating technology can deliver. And, unlike other modern technologies that flash and bleep and demand our attention, this tech doesn't show off: it's in the background, a silent partner, creating an environment for people to unwind and get comfortable. This is the essence of the TV ad.
Whereas most TV ads launched around Christmas are big, loud, emotional, and attention seeking, the Vaillant advert aims to do the opposite by providing a 60 second window of calm, restful comfort. Every element of the advert – from the props to the colour palate, from the pace of the camera movement to the music – is designed to deliver comfort based on scientific and social definitions of comfort.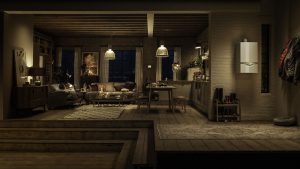 And, while the TV ad can deliver a broad definition of comfort, the integrated campaign is more personal and targeted.
Vaillant wants to own 'comfort' – but everybody has a different definition of what makes them comfortable. That's why they're working with influencers in a range of carefully selected comfort categories – fluffy cats, home baking, ASMR relaxation – to seed the comfort zone message in unexpected places.
Targeting will deliver personalised content to people just at the moment they need a moment of comfort. Contextual digital display advertising will be placed in some of the most 'stressful' places on the web – such as articles on last-minute gift guides, how to cook Christmas dinner videos etc. – to create windows of calm just when they're needed.
The hero of the commercial's comforting scene is the Vaillant VRC 700, linked to the Quietmark-accredited Vaillant boiler in the corner, which is keeping the room at a comfortable 21 degrees – creating your comfort zone.
Alice Woolley, Marketing Director at Vaillant said: "Winter is when we all rely on our heating to ensure that we have a warm and cosy place to give us comfort from the harsh conditions outside. Our homes should be our sanctuary from the unending noise of the outside world. Vaillant are world experts in providing innovative, unobtrusive and intuitive technology, like our VRC 700 system, that ensures that everyone can find their own comfort zone at home. This campaign brings together these elements in a reassuring way, ensuring the Vaillant brand is synonymous with reliable comfort."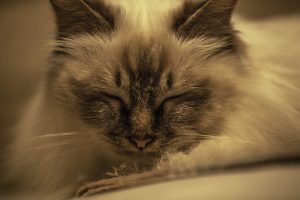 In addition to the consumer brand awareness campaign, Vaillant will also encourage installers to recommend Vaillant products to consumers. The brand will provide all Vaillant registered installers, nicknamed Comfort Heroes, with ready-made Comfort Zone marketing materials to help their businesses capitalise on the campaign and generate more leads.
The campaign runs until Mid March, with heavy weight 30-second TV spots running everyday until 24 December 2017. The commercials are on a huge range of channels including Sky Sports, Film 4, Sky 1 and ITV. The campaign will be re-ignited again in September 2018.
Source: Vaillant