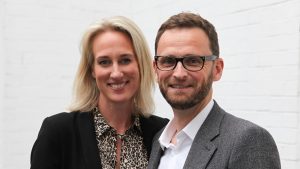 As traditional consultancies continue to snap up marketing agencies, VCCP is challenging convention by swimming in the other direction and has launched VCCP Ignite which offers distinct advantages over traditional business consultancies.
VCCP Ignite is founded on the belief that the best business strategy starts and finishes with a forensic understanding of consumer behaviour.
Sophie Maunder, VCCP Ignite's CEO explains: "Understanding human behaviour has always been core to VCCP's DNA so VCCP Ignite is a very natural evolution. Traditional business consultancies tend to start with the company, not consumers. VCCP Ignite challenges that."
VCCP Ignite is also unique in it's capability to implement its recommendations.
Michael Sugden, CEO, VCCP adds: "We deliberately haven't called it a consultancy. All too often consultancies are talking shops where ideas live and die in PowerPoint. The VCCP family have a strong track record of implementing many of the product and service insights VCCP Ignite identify."
The new hub's methodology centres around 'Experience Mapping'- the end-to-end behaviour led interrogation of the customer journey from which opportunities for business transformation are ranked.
These opportunities typically fall into three different areas, all of which VCCP is set up to deliver: new communications ideas, new products or services, be they physical or digital, and targeted distribution ideas.
VCCP Ignite already works across multiple clients including O2, easyJet, Domino's and Shell, and has a strong track record of implementing its recommendations, most recently easyJet's 'Look&Book' booking tool.
Source: VCCP