The life expectancy of transgender people in Brazil is age 35 due to violence and discrimination. This fact is highlighted in the new film Thirty-Five developed by Y&R Brazil (part of VMLY&R Group) for Athosgls, an LGBTQI+ news portal.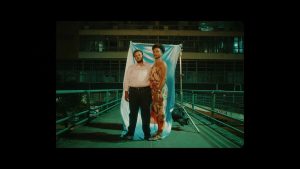 The short film, produced by FAUNA studio, features real trans couple Guto and Onika. This statistic is underscored by the film's soundtrack, a cover of Alphaville's hit song 'Forever Young' by Brazilian vocalist Liniker (a black trans woman). Coincidently, this year marks the 35th anniversary of the song's debut.
To reflect the life of trans people and the dangers they live with each day, the production team included trans screenwriter Luh Maza, and researcher Uni Corrêa, who worked with Maza to develop the film's plot.
The film will be shown at various events for International Day Against Homophobia, Transphobia and Biphobia (May 17) and at events during LGBT Pride month.
Source: VMLY&R Group