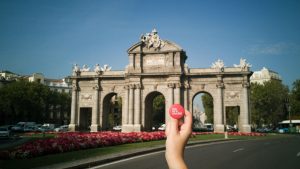 We Are Social, the global socially-led creative agency network, has further expanded its international presence by opening a new office in Madrid.
Madrid will become the twelfth office in the agency's global network of over 700 people, alongside its offices in New York, London, Paris, Milan, Munich, Berlin, Dubai, Singapore, Shanghai, Beijing and Sydney.
The new office will be run by Alberto Pachano, who joins as managing director. Gabriele Cucinella, Stefano Maggi and Ottavio Nava, the co-founders of We Are Social Milan and joint CEOs of We Are Social in Italy, will now also take on the remit of joint CEOs of We Are Social Spain. Cucinella, Maggi and Nava have been responsible for identifying the Spanish market as a new growth opportunity and for planning the opening of the Madrid office.
In Spain We Are Social will work with local and international brands including Bic and Lavazza.
Having most recently held the position of client services director at VCCP Madrid, Pachano has worked for a variety of integrated and digital agencies, including ARS/DDB, DoubleYou, MRM/McCann and Cheil during his career.
In Madrid, Pachano will work alongside a newly-created team of ten, including David Sousa as creative director, who was most recently at VCCP Madrid. During his career Pachano has also worked for Yslandia, Draft FCB and MPC and his work has won numerous awards, including at the Cannes Lions.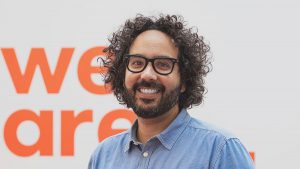 In addition, Laura Alcain, who previously worked at We Are Social Paris, also joins the Madrid office and will hold the position of senior account manager. We Are Social encourages the movement of talent and free-flowing exchange of ideas throughout the network and Laura Alcain's new role demonstrates that ethos.
The move follows We Are Social's acquisition in June of a majority stake in Socialize, the Middle East's largest independent social media agency – part of its strategy to further accelerate the network's growth with key acquisitions around the world.
Nathan McDonald, Co-founder and Global CEO at We Are Social, said: "We're extremely proud to be adding Madrid to our growing global network. We're excited to bring our unique approach to clients in Spain, and also to offer our global and European clients dedicated local support from the extremely talented team in our Madrid office, under the stewardship of Gabriele, Stefano and Ottavio. Alberto also brings the perfect blend of experience for us to deliver our socially-led creative offering."
We Are Social was founded by Robin Grant and Nathan McDonald in 2008 and celebrates its tenth anniversary this year. It became part of BlueFocus Communication Group in 2014.
Source: We Are Social