Winsor & Newton, the fine art brand, have unveiled an international campaign highlighting the limitless artistic and creative potential of their products.
The integrated campaign created by TMW Unlimited, called 'Expert Colour. Endless Possibilities.', launches a new creative positioning for the brand and spans across online ads, social channels, press and in-store.
The video content utilises CGI animation to dramatically add depth and dimension to various colours and abstract shapes – helping to highlight the infinite possibilities offered to artists and creative professionals through Winsor & Newton products.
To date, the campaign showcases three of Winsor & Newton's ranges; its Professional Water Colours, New Cadmium-Free Water Colours and ProMarkers.
Each product was assigned a unique shape to showcase its core attributes – from fine art materials represented by natural and flowing forms to graphic art products being depicted by sharper, more angular designs.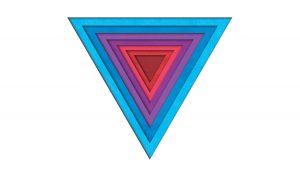 The brand's new, groundbreaking Cadmium-Free Water Colours are showcased in a colourful helix, which alludes to the research and innovation that has gone into making the range.
The campaign launches in the 1st week of February and will run until the end of the year.
Jean Brooke Sumner, Senior Brand Manager at Winsor & Newton, said: "Winsor & Newton are at the forefront of colour innovation – continuously developing products that deliver artists and creative professionals unrivalled performance. Our heritage in art and science motivated us to create a campaign that would bring to life the possibilities of colour, inspire all art communities and reinforce our brand as the colour experts."
Al Hutchison, Creative Director at TMW Unlimited, said: "This was a fantastic opportunity to showcase Winsor & Newton's range of colours in a whole new light. To launch a new creative positioning for this iconic brand was extremely rewarding for us and confidently positions them as the perfect choice for creative professionals and artists alike."
Source: TMW Unlimited