Brand design agency Without has re-branded Sushi Daily to drive the high-street launch of the supermarket kiosk business and challenge a chain-led market, with its first 'grab & go' concept set to open in London.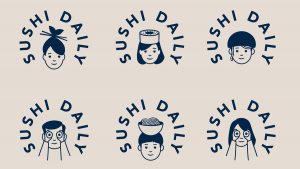 Founded by Kelly Choi, Sushi Daily is Europe's leading sushi kiosk business, making handmade sushi at theatre counters in over 700 supermarkets including Waitrose in the UK and Carrefour in France. Without initially won a pitch to develop the brand for its first dedicated 'grab & go' store on London's New Oxford Street. But the work developed into a new identity, including new logo and website, to be rolled out across the business.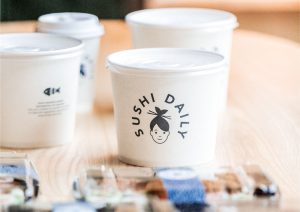 Research and workshops with the client revealed that, whilst customer satisfaction was high, brand recall was low. The fish is cut down whole, on-site, everyday unlike high-street sushi chains, but despite operating in a different league of quality –– Sushi Daily looked like a supermarket own-label brand.
Without Co-founder and Strategy Director, Philip Koh, says: "In front of your eyes, Sushi Daily chefs cut down whole fish to maximise freshness and reduce waste.Their secret-recipe rice is cooked fresh on-site daily. It's a different level of care and quality to the rest of the high street. However, their brand looked like so many other western clichés of Japan. London's competitive high street demanded more."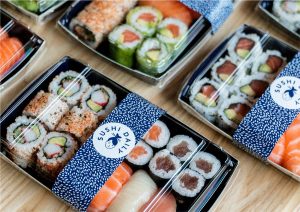 Without based its work on a series of meetings with founder Kelly Choi and the story of her promise to sushi master Yamamoto-San to make the best sushi available to everyone.
The new identity is centred on a family of illustrated characters – led by a female chef (with fish-tail hair) –and a strong Japanese indigo blue. The contemporary Japanese illustrations enable the brand to educate without formality. The indigo shows off vivid sushi colours whilst feeling more distinctive than ubiquitous black sushi trays.
Without created all elements of the new Sushi Daily identity, including a new logo, store signage, packaging and website. Sushi Daily launches on London's New Oxford Street on Friday 14th December.
Source: Without