This summer, Honda is celebrating an unprecedented year of product launches with Ignition, an out-of-this-world brand campaign by Wieden+Kennedy London. During 2015 every model within Honda's automobile line-up is new or refreshed, including the new HR-V and the hotly anticipated Civic Type R. This year has also seen the Honda Jet make its first commercial flight and Honda's return to Formula 1.
No other company has the heritage of engineering across as many categories as Honda: automobiles, motorcycles, robotics, power equipment, aviation and racing. The mission of Ignition's launch film is to dramatise Honda's daring ambition, capturing the brand's philosophy with the inspiring campaign line: "Dare to do the things others only dream of."
Inspired by Honda's daring spirit, the film pays homage to one of the boldest expressions of human curiosity and engineering endeavour; space flight.
Space travel-inspired iconography and cinematic details aim to capture viewers' imaginations, from atmospheric photography to the same climatic classical music that was etched into the Voyager 1 probe's golden record and sent to the outer fringes of the solar system.
Opening on Honda's humanoid robot, ASIMO, the camera reveals a line-up of Honda products arranged on an impressive runway. The sky and sun are reflected in the road surface and the water below. Viewed from above, the formation mimics the familiar shape of a space shuttle or rocket.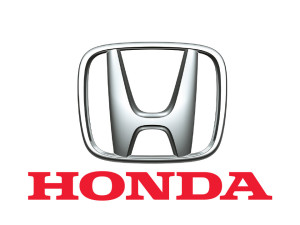 Honda's heritage is woven throughout the film. For example, the new NSX's driver is captured, with a picture of an original 1991 NSX held in his hand. Eagle eyed viewers will spot a very special cameo from McLaren-Honda driver Jenson Button and recognise the voice of the late, great Ayrton Senna.
The campaign will be a unified, through-the-line Pan-European launch, as per the recent highly awarded 'The Other Side' campaign. Trailers will tease the film in social channels and the Honda website one week before launch. The full-length film will premiere across Europe on 14th August.
Ignition was shot on location on the Podilsko-Voskresenskyi bridge, Kiev, Ukraine by Aoife McArdle through Somesuch. Local production was supplied by Radioaktive. The film's epic cinematic look was enhanced through SFX and post production by The Mill, and sound design was crafted by Factory. The film's score was designed by science fiction film composer Walter Mair through SIREN, and features segments from Beethoven's Symphony No. 5 and Mozart's Queen of the Night Aria; 2 tracks that feature on the Golden Record that Voyager took into outer space in 1977. Media was handled by Starcom MediaVest Group.
The film is additionally supported online through Honda's websites where deeper stories on the ambition and challenges of the fleet can be found.
Jemma Jones, Manager – Department Manager, Marketing Communications, at Honda Motor Europe, commented: "This is a very important year for Honda. We wanted to celebrate this in a style which captures our unique brand. Ignition is a wonderful snapshot of the breadth of Honda – from motorbikes to robots – and hopefully demonstrates how we approach things within our company."
Says Scott Dungate, Creative Director Wieden+Kennedy London: "Honda is a company that was founded on a challenging spirit. Racing was where it started, and it's great to see this spirit return so strong in 2015, with such an impressive and diverse fleet. We wanted to create a film that dramatized Honda's daring ambition across the range. Representing the fleet as a rocket at lift off, felt like it captured the anticipation, the daring and the human endeavour perfectly, in both an iconic and emotive way."