The Women's Equality Party has launched an online campaign illustrating the number of unreported incidents of sexual assault in London, ahead of an international women's march this weekend.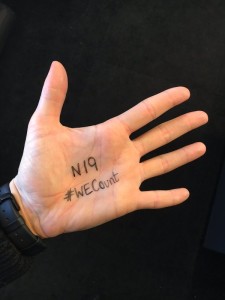 The #WECount campaign asks women who have experienced assault to write the date and time, as well as the postcode, street name or Tube station where the incident took place, on their hand, then tweet the image under the #WECount hashtag.
The hashtag doubles up as a reference to the Women's Equality Party, which refers to itself as WE.
The images will be collated into a live Google map. Each image will be marked by an exclamation mark (rather than the standard Google pin drop) and the caption "It happened here".
The idea is to highlight the rise in unwanted sexual attention across London and build a comprehensive picture of the problem, ahead of the Million Women Rise march across the capital. The party plans to use the map in its campaign to end violence against women.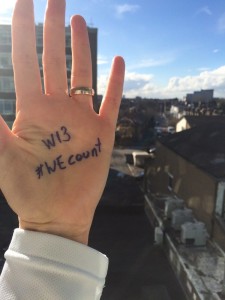 The campaign also includes a short film starring Pavan Amara, who set up the My Body Back Project support initiative after her own rape. Amara explains how a woman's view of the capital changes after an assault, with a narrator calling on women to reclaim sites of sexual assault in London.
The Women's Equality Party was co-founded last year by media personality Sandi Toksvig and author Catherine Mayer. It is led by former journalist Sophie Walker.
The campaign was created by Cheil London, whose chief growth officer, Cat Davis, has pledged to support the party.
"Every day, thousands of women in London experience unwanted sexual behaviour, from groping to catcalling to assault," said Walker.
"In our film, Pavan Amara explains how she built the My Body Back project to help women who have been assaulted to reclaim their lives. WE are joining our voices with Pavan's, and marking out a map of abuse across the capital. WE will show that every woman's story counts. #WEcount. And we will take back every one of these places in the capital and make them safe for women."