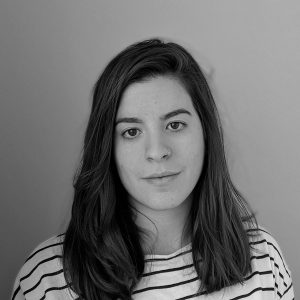 Wunderman UK, the leading global digital agency and a WPP company, has hired Niki Foteinopoulou as lead data scientist as it continues to strengthen its award-winning data and analytics team.
Niki, who moves over from Publicis Media, will be responsible for implementing machine learning, running advanced Big Data projects and developing new analytical solutions for Wunderman's global client base.
Pip Hulbert, Wunderman UK CEO, said: "Data must continue to be the heart of everything we do at Wunderman. It will be the agencies who meaningfully blend data with technology and creativity who prosper. Niki will play a key role in helping expand our data science capabilities even further, developing new tools for clients and ensuring that we continue to drive commercial and actionable insights. Her award-winning team will become champions of data science for the whole of Wunderman UK, challenging our teams to do more."
Foteinopoulou has worked in technical data roles for almost a decade. Prior to Wunderman UK, she spent two years as data scientist for Publicis Media and, prior to that, stints at Mindshare and AOL.
She said: "Wunderman UK has an unquestionable reputation within the digital space. They see the big picture, understanding that modern artistry extends beyond creative. I very much look forward to working with the multi-disciplinary teams here."
In June, the team were awarded the title of dataIQ's Best Data & Analytics Team in the UK 2018 for their long-term Loyalty and CRM programme for Shell, which helped the brand go through a significant evolution in order to drive analytics into the business and convert customers into loyal fans.
Source: Wunderman