Ingersoll Rand owned American Standard teamed with creative agency Young & Laramore to launch their new "Better Problems" campaign.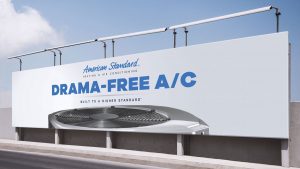 American Standard Heating & Air Conditioning is "Built to a Higher Standard," offering the highest industry standard of heating and air conditioning equipment and unparalleled support from a vast network of independent dealers.
To translate the benefits of its tagline "Built to a Higher Standard" in a way that's relevant to its consumers, Young & Laramore embraced the brand's heritage as a business driven by people and relationships—and based the campaign on a very human truth: the last thing people want to think about is their HVAC system.
The campaign includes TV, digital video, radio, outdoor, print, digital banners. The print and display components deliver this message in a straightforward, yet humorous way, while the radio and TV executions take advantage of those formats to elaborate on the "better problems" American Standard owners can focus on—now that they won't have to worry about their heating and cooling.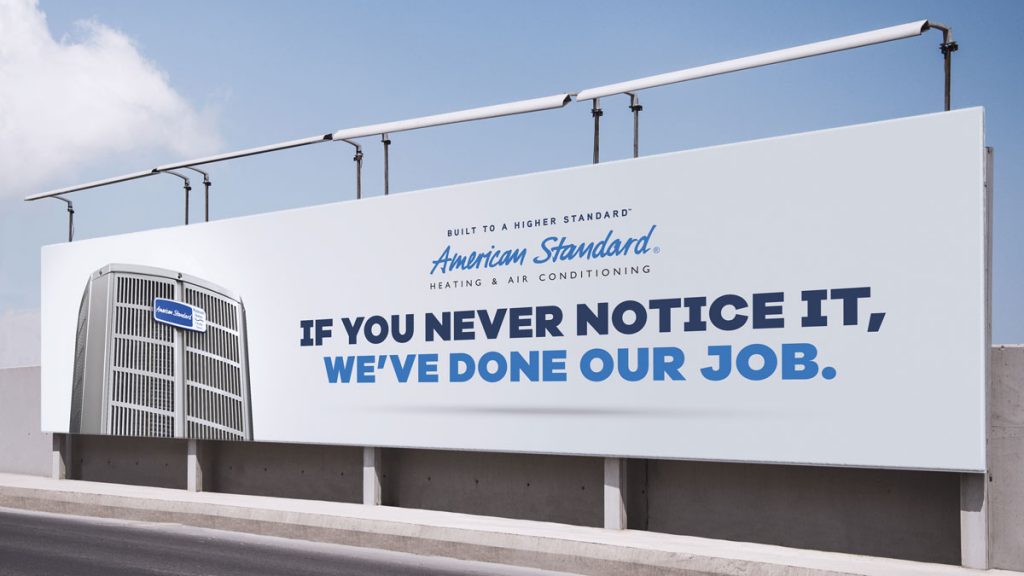 The campaign work will be made available to independent distributors and dealers across North America.
Ingersoll Rand appointed Young & Laramore as agency of record for its Trane and American Standard Heating and Air Conditioning brands in early 2017.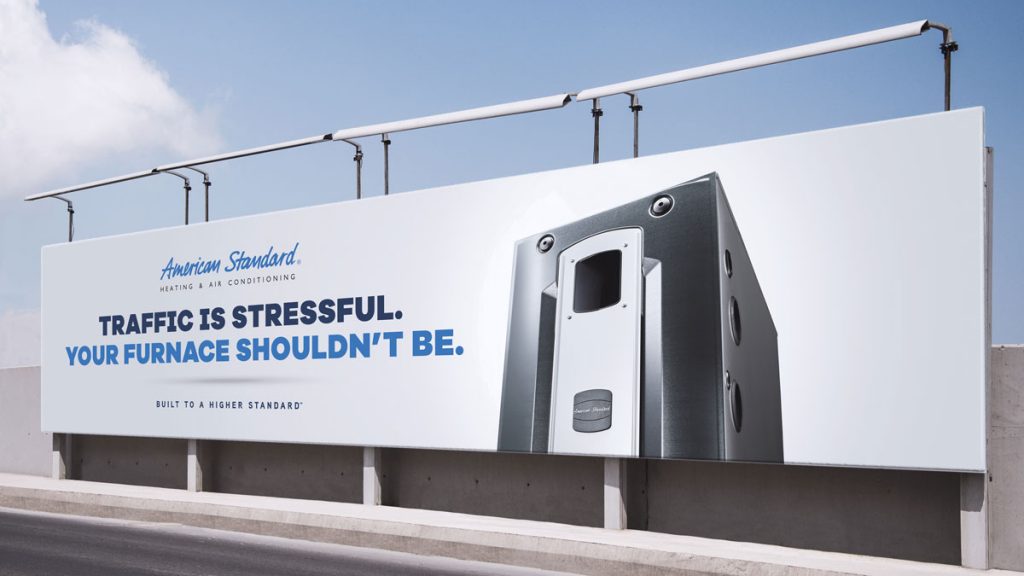 Source: Young & Laramore