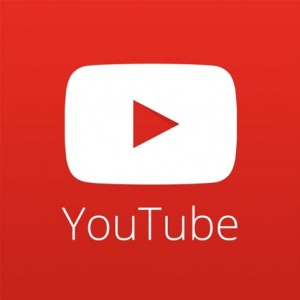 Video-sharing website YouTube has rolled out a new 'play' logo to its social media and app platforms, but has retained its existing brand on its desktop site.
The new logo, which is being used on YouTube's Facebook and Twitter pages, as well as apps, features a red play button within a white bubble, as well as thin, white lettering.
The introduction of the new logo follows an update to YouTube owner Google's brand guidelines earlier this year.
YouTube would not confirm details of the new logo or its use.
However, YouTube did tell US website The Verge that the existing logo 'is not going away'.
It said, 'Our main logo is a core part of YouTube and is not going away. We are increasingly using our play button for apps and icons.'