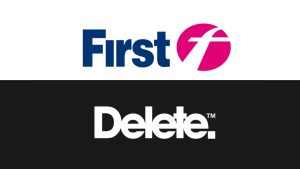 Following a three-month competitive pitch, one of the largest bus operators in the UK, ​First Bus​, part of FirstGroup PLC has appointed digital agency ​Delete ​to lead a programme of customer experience (CX) website transformation.
The appointment comes as part of a wider strategic commitment by First Bus to improve customer experience across their services, leading towards a continued uplift in customer satisfaction.
Through investment in new products, services and technology, First Bus are aiming to make travelling on buses easier for their 1.6 million daily passengers, with improved digital services high on the agenda.
Delete will be responsible for defining a digital customer experience strategy to drive innovation in website user experience with a mobile-first focus.
Tom Dougherty, Partner & UX Director at Delete commented: "Bus travel in the UK is undergoing significant change and we are looking forward to helping First Bus exploit advancements in digital to improve the overall experience for its customers. We've already seen the impact of technology on taxi and rail travel so we are eager to help First Bus bring innovation into bus travel."
Phil Williams, Head of Marketing at First Bus added: "We're looking forward to working closely with the Delete team to deliver a more connected and valuable digital experience to meet our customers' expectations. Delete demonstrated a fine balance of strategic thinking coupled with the ability to implement new products for the organisation. We are excited for what lies ahead and believe we have formed a strong partnership to deliver on our ambitions"
Source: ​Delete