AccorHotels is launching a new consumer advertising campaign in the UK that highlights real-life examples of spontaneous acts of service from its ibis, Novotel and Mercure hotels.
Created by Brothers and Sisters, the first work from the agency since it won the account in January, the multi-million pound 'From the Heart' campaign will play on TV and online throughout the year.
Launching with a 69-second online only film, the campaign depicts the cultural transformation that AccorHotels has undertaken which empowers over 7,000 staff throughout its ibis, Novotel and Mercure hotels in the UK with the freedom to go 'off-script' and provide the spontaneous gestures that transform hotel stays.
The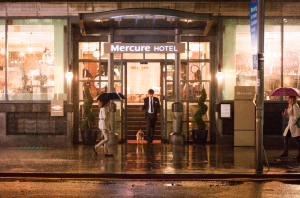 spontaneous gestures have recently included cueing the music for a guest's marriage proposal, popping out for a bottle of their favourite craft beer, or making their dog feel at home.
The campaign, also featuring a 30-second TV commercial and three edited 10-second ads to showcase ibis, Novotel and Mercure brands, will celebrate the spontaneous acts of service via an ongoing social media campaign, under #Fromtheheart, highlighting them as they happen.
It is AccorHotels' first campaign in the UK that simultaneously features multiple brands and its parent brand, communicating the shared focus on guest service across its portfolio. A version of the campaign will also air in Australia.
James Wheatcroft, Vice President, Marketing, AccorHotels UK & Ireland, said: "We believe the most important factor to drive our continued success in a very competitive environment is how our family of hotel staff make our guests feel. We have invested a lot of energy in creating a culture where our people feel empowered to go 'off-script' in order to create memorable experiences, and now we're investing in our new campaign which promotes this service-focused philosophy and demonstrates the emotion that a truly personal approach can generate."
Matt Charlton, CEO, Brothers and Sisters, said: "We are delighted to have the chance to work with a unique client and proposition, and create some really powerful work."
AccorHotels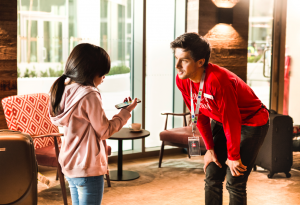 is a world-leading travel & lifestyle group and digital innovator offering unique experiences in more than 4,300 hotels, resorts and residences, as well as in over 10,000 of the finest private homes around the globe. Its portfolio ranges from luxury brands including Raffles, Fairmont and Sofitel right through to economy brands including the ibis family.
Its new campaign follows a cultural transformation which has already been rolled out in 80 per cent of the group's UK locations, to enhance the skills and understanding of its staff of what really makes a hotel guest happy and how to provide unique, memorable moments.
The move bucks the industry trend of automation, placing outstanding guest service at the heart of delivering hospitality and travel experiences.
Technology remains a key area of development alongside this service-focused strategy, but AccorHotels is only deploying new technology where it enhances customer experience and enables staff to offer an even greater level of service. A key example of this is the mobile-based management system rolled out in 100 ibis hotels across the UK that allows staff to greet guests in a more personal way and help them with their particular needs, acting on their initiative to personalise their stay rather than spending time on admin. The initiative has enabled ibis to take the unusual step of completely removing check-in desks.
Credits: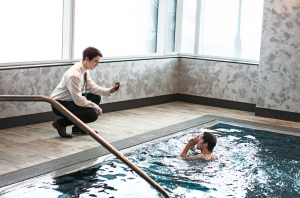 Agency: Brothers and Sisters
ECD: Brothers and Sisters
Creatives: Brothers and Sisters
TV Producer: Brothers and Sisters
Production company: Skunk
Director: Brent Harris
Prod co producer: Emma Butterworth
Editor: Art Jones at WORK
Sound studio: Dugal Macdiarmid at Wave
Post production: ETC
Music: Composer, Nick Cave and Warren Ellis, Publisher Universal Music. The track, called The Water Song, was originally composed for the movie The Assassination of Jesse James by the Coward Robert Ford.
Source: AccorHotels