Over the last couple of years, the southern border area between Israel and Gaza has become a buffer zone for the ongoing Israeli-Palestinian conflict. A conflict that has put many farmers of Israel's border towns and kibbutzim in the line of fire.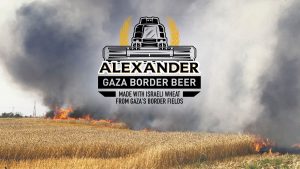 Recently, as the conflict has flared up, over 2,600 hectares of crops, mainly wheat, went up in flames – a loss for farmers estimated at well over $2 million – not including the extensive damage caused to the fields' irrigation systems.
Wanting to do something to help the destitute Israeli farmers, "Alexander", an Israeli boutique brewery, decided to launch a limited edition beer. It is made exclusively with Israeli wheat from Gaza's border fields, and all its proceeds will go to supporting the farmers along the Gaza border whose fields burnt in recent months.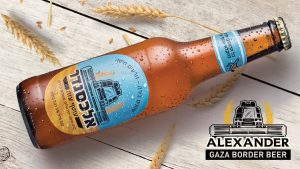 With that in mind, the brewery will be issuing 200,000 bottles, which will be available for purchase at supermarkets, bars, restaurants and online, with free delivery to whatever part of the country you live in.
Additionally, an ad by Leo Burnett Israel was launched, featuring heartfelt testimonials that focus on the pain and despair felt by Gaza border farmers like Dany Rachamim from Nachal Oz and Reuven Nir from Mefalsim, as they witness the fruit of their hard labour go up in smoke right before their eyes.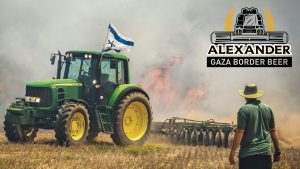 The commercial ends with a call for Israeli consumers to buy the beer in solidarity and so doing help restore the farmlands and pastures. 
Source: Leo Burnett Israel