American Express is debuting a new marketing campaign, "I Got This," to promote the refresh of its iconic Green Card in the US.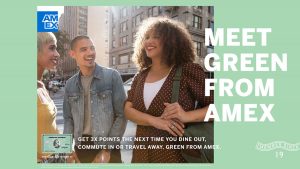 The refresh is timed with the 50th anniversary of the Green Card, one of American Express' most iconic cards. The brand first introduced it as "a new kind of money for world travel and entertainment" – the first card of its kind to meet consumer needs as the travel industry started to take off in the US.
Now, Amex are redesigning Green for Card Members who live for experiences – from everyday to extraordinary – and want peace of mind and utility to get the most out of every moment.
The campaign brings to life the Card's new features through real-life vignettes that reflect the generous and playful spirit of how Card Members live life today. They're confident (pick up the check for your parents), well-traveled (say yes to that destination wedding invite), social (buy fries for the table), ambitious and more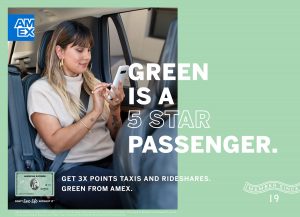 The 360 campaign includes an energising new creative TV spot, social, digital, OOH, influencers, celebrity partnerships and more that raise awareness of Green from Amex. mcgarrybowen led the creative work.
What's unique to this campaign is that American Express are building on the Powerful Backing platform and introducing a new modern look and feel for the their brand, that aligns with the style and spirit of this target. They're also introducing a new sonic brand, one of many in their new audio branding portfolio, that you'll hear at the end of the spot.
Source: mcgarrybowen