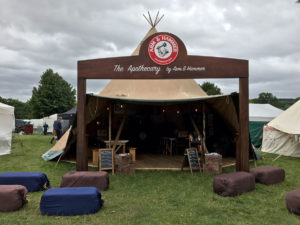 Arm & Hammer has announced an experiential campaign to promote their toothpaste at Wilderness festival. The campaign was conceived and developed by Chorus, the specialist content and partnerships division at Maxus.
It features an "apothecary tent," which illustrates the benefits of baking soda, the toothpaste's key differentiating ingredient.
The use of baking soda promises a deep clean experience for consumers, and the campaign acts as a live and interactive platform for bringing the 'miracle' ingredient to life.
The tent will host scientific experiments, including a volcano-inspired bubbling experiment, a pH testing kit for your saliva, and making your own fizzy salt bath-bombs – all incorporating baking soda and targeting each of the five senses. There will also be two demonstrations of chemical reactions that can be created using baking soda: one showing a rainbow of bubbling potions, and the other a snake-like firework effect.
Arm & Hammer is also taking advantage of the natural desire for toothpaste whilst camping, setting up a boutique tooth brushing station and offering people the opportunity to sample the product.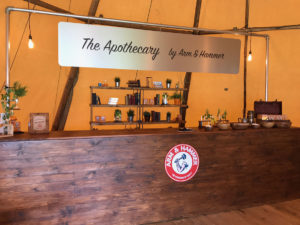 The festival experience is amplified with a Time Out partnership, and an extensive social media campaign, as well as media included in the Wilderness festival package.
Verity Roach, account manager at Maxus comments: "Arm & Hammer toothpaste has a real unique selling point in the market – the use of baking soda. In launching this experiential campaign, which reaches out to a more adventurous demographic, this has been a great opportunity to capitalise on this to increase the visibility and reach of the brand. The apothecary tent provides a unique and memorable experience which stands true to Arm & Hammer."
Laura Gao, account director at Chorus, adds: "We wanted to create an authentic brand experience for Arm & Hammer toothpaste in an environment that had a natural necessity for product trial. Not only are we bringing the miracle ingredient to life through the experiments and activities in The Apothecary but we're also getting the product into people's hands at our brushing station. Festival-goers will have the chance to try their hand at baking soda bath bomb making and experience the deep clean of Arm & Hammer toothpaste for themselves. Through these two unique and immersive brand activations, we're able to align with the passion points of our target audience and make their festival experience that little bit more exceptional."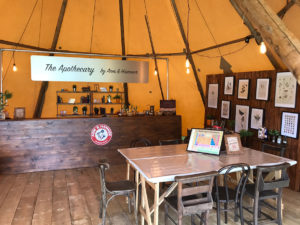 Amy Clark at Arm & Hammer says of the campaign: "Wilderness festival is a perfect fit for Arm & Hammer. Our unique and iconic formula has developed a loyal following due to the exceptionally deep clean it provides, making our products stand out to consumers who crave something different. Wilderness stands out within the UK festival arena; the variety of events within this one festival attracts people who have the attitude that we, as a brand, are all about – a curiosity to experience the exceptional."
The campaign, which has been running in the lead up to Wilderness festival, culminates with The Apothecary and brushing station activations this weekend, from the 3rd to the 6th August.
Source: GroupM