Audi is celebrating its sponsorship of Tottenham Hotspur with 'Dare to be Different', a campaign that shows the two iconic brands coming together in a humorous twist on run-of-the-mill sponsorship content.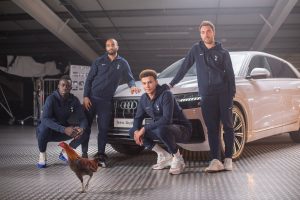 The campaign was created by socially-led creative agency We Are Social Sport and production house We Are Social Studios.
It is the first Audi execution to feature Tottenham Hotspur talent following the car manufacturer's four-year agreement as the Club's Official Car Partner last August. It is also the first marketing campaign to bring the club's cockerel emblem to life.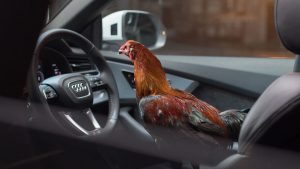 Tottenham Hotspur players Dele Alli, Christian Eriksen, Davinson Sanchez and Lucas Moura feature in the campaign alongside an unlikely co-star – a real-life version of the iconic Spurs cockerel logo. While the players admire the Audi Q8, it's the cockerel who manages to get behind the wheel. The film is a tongue-in-cheek take on the mundane on-set life that footballers deal with on a regular basis, using the cockerel to change the dynamic.

Emma Page, social media lead, Audi said: "This campaign breaks conventions to celebrate our sponsorship of Tottenham Hotspur. Audi and Spurs have a shared passion – daring to be different from others – and we're excited to show how we can stand out from the crowd."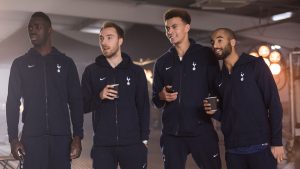 Gareth Leeding, group creative director, We Are Social Sport, said: "Usually, sports sponsorship activations from car brands just involve pictures of players receiving cars, or kicking balls into the boot. It's tired and outdated and in desperate need of some new thinking. We wanted to rewrite the rules for Audi and Spurs, and put a new star in the spotlight in a twist on the car demo video."
Source: We Are Social