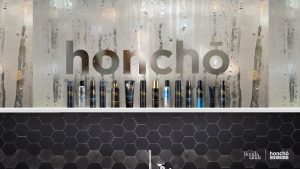 Self-tanning and skincare brand Bondi Sands has appointed Honchō to be its agency partner to boost its digital marketing footprint in the UK.
The Hertfordshire-based search marketing agency will be responsible for driving Bondi Sands' visibility through its SEO and Content Marketing services and growing its presence on the other side of the world from its Australian home.
Bondi Sands sells a complete portfolio of self-tanning, sun care and accessory products, and already boasts stockist partnerships with the likes of Superdrug, Boots, Sainsbury's, Morrisons and Tesco since its UK launch.
Lucy Culhane, Digital Brand Specialist at Bondi Sands adds: "We chose to work with Honchō because we were really impressed by their digital retail expertise and were confident that they'll be able to lead our UK proposition. We have been lucky to not only partner with an agency that fully understands the competitive and changing landscape that we're in, but has supplied a thorough multi-channel approach that is already bringing us results. Honchō really understands the Bondi Sands brand. They have already been able to create impressive content and outreach strategies that strongly align with our ATL marketing plan."
It's increasingly evident across the retail industry that an online presence is crucial to boost conversions and performance results for eCommerce sites.
Syed Ali, Head of Performance at Honchō comments: "Bondi Sands has a strong heritage and is a respected brand worldwide. In the UK, tanning and beauty markets are increasingly competitive; so naturally, the sites and brands with greater visibility on Google search results pages, for example, will see greater traffic and conversion figures. The retail experts in our team are delighted to be representing an iconic beach brand and delivering organic growth."
The appointment comes following Honchō's recent rebrand; which saw the agency commit to its retail heritage and affirm its retail specialism after leading SEO, PPC and PR campaigns for the likes of Mothercare, eBay, Gumtree, Simply Be and Ariat.
Source: Honchō