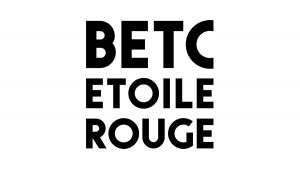 Following the acquisition of Étoile Rouge, an independent agency founded by Delphine de Canecaude in 2001, BETC Luxe and Étoile Rouge are officially merging to create BETC Étoile Rouge, an agency dedicated to luxury, fashion and beauty brands, as part of the BETC Group.
Co-managed by Brune Buonomano (General Manager), Delphine de Canecaude (General Manager) and Jasmine Loignon (Executive CreativeDirector), BETC Étoile Rouge was born out of a strong, shared ambition: building the cultural footprint of luxury, fashion and beauty.
This new entity counts 70 specialists and brings its clients a multifaceted offer, from Strategic consulting to Content factories, but also Trend analysis, Fashion consulting,Semantics; without forgetting more traditional expertise such as advertising, publishing or social media.
"The arrival of Étoile Rouge reinforces our intelligence and our ability to create new types of content. With Delphine, we share a common vision: the best way of building communications for luxury brands is building their cultural footprint. We believe that beyond products, luxury brands today can and have to choose the trace they want to leave on their time," said Brune Buonomano, Managing Director at BETC Étoile Rouge.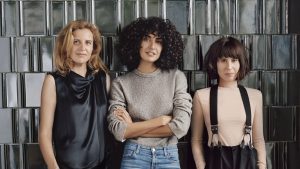 BETC Étoile Rouge accompanies over 30 brands, for example : AccorHotels (M Gallery, Pullman, Raffles, Sofitel, Swissôtel), Christofle, Dior parfums, Dom Pérignon, Eric Bompard, Fondation Louis Vuitton, Fred Paris, Guerlain, Jardin d'Acclimatation, Le Bon Marché, Louis Vuitton, LVMHPrize, Petit Bateau, Poiret, Première Vision, Sephora, Valentino, Van Cleef & Arpels, Yves Saint Laurent Beauté…
BETC Étoile Rouge is also a content editor: MastermindMagazine, a bi-annual dedicated to culture, fashion and contemporary issues, founded by Brune Buonomano and Marie-Amélie Sauvé, whose 4th edition came out in September 2018, and The Red List, a documented data base with inspiring and curated artistic images, created by Delphine Canecaude and counting more than 500k followers on social media.
Based in Paris, BETC Étoile Rouge relies on a micro-network of experts in London, Zurich, Milan, Shanghai, New York and Los Angeles.
Source: BETC Group