BMB is urging women to 'boss your morning routine' in a new through-the-line campaign for the Church & Dwight-owned beauty brand Batiste.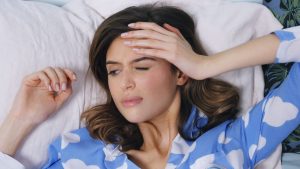 The campaign features a television ad showing a young woman waking up with a packed morning routine ahead of her. But she makes it all work – from having time for coffee, to checking emails and a spot of meditation – thanks to using Batiste to refresh her hair between washes. She even has time to snap a selfie showing how gorgeous her hair looks, thanks to the great body and added texture that Batiste gives it.
The woman is then shown leaving home, ready for her day, looking fabulous and feeling relaxed. The ad finishes with the line 'Yes you can'.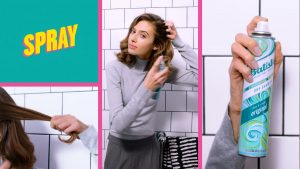 The campaign will run in the UK, where Batiste is the leading brand in the dry shampoo category, as well as in France and the US, where it is a challenger brand in a crowded beauty market. There are 20-second and 15-second versions.
Joanne Marshall, Marketing Manager, Batiste Dry Shampoo – ‎Church & Dwight, Co., Inc. said: "As Batiste, the worlds no 1 dry shampoo is available in over 66 markets we needed to create a fully integrated international campaign which could resonate with women all around the globe. The UK is the centre of excellence for global strategy and creative development for Batiste and our ambitious strategy was two-fold – to ensure we communicated effectively in more developed markets such as the UK whilst raising awareness with our audience in less developed markets such as the US & France."
Jay Pond-Jones, Executive Creative Officer at BMB, said: "It's extremely rare to work on a brand which is so genuinely loved and valued by a whole generation of young women. It was an interesting challenge coming up with a way to launch such a game changing product to a new global audience. And my hair smells amazing."
Credits: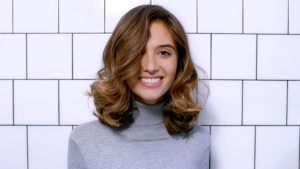 Creative Agency: BMB
Executive Creative Director: Jay Pond-Jones
Social Content Creative: Claudia Gardiner-Pickett
Senior Account Director: Rosie Hart
Account Manager: Rachel Adamec
Agency Producer: Francesca Robertson
Photographer: Stefan Sieler
Director: Amy Watson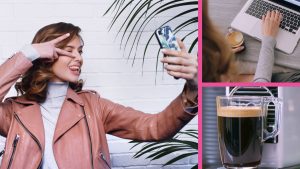 Production Company: Studio Sixty Billion
Producer: Dom Delaney
Editor: Rob Featherstone
Post Production: Smoke and Mirrors
Sound: House Wave
Project Manager: Jade Evans
Source: BMB