A book, a special person, a curious case…there are always plenty of stories behind a great film. Imagine what happens then if one of them involves beer. Not any beer, the King of Beers.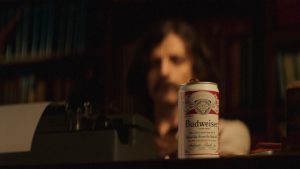 Many might not know but Budweiser is also Halloween's beer, more specifically Halloween II's beer. And to celebrate the date, the brand recalls this story with plenty of suspense and horror, paying an homage to producer and screenwriter John Carpenter.
The King of Beers with a strong connection with music, Bud is also part of the cinema. Not everyone knows, but it was there with Carpenter when he wrote Halloween II in the 80s. During an interview, he admitted that the beer and the typewriter were his companions when writing the sequel of one of the world's most famous horror movies.
Based on this discovery, Budweiser is launching a campaign created and developed by ad agency Africa that recalls this story and pays homage to John Carpenter, "The King of Halloween".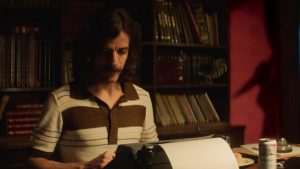 Besides the film, the campaign counts on a very special open-air session of the movie on 31st, in one of Sao Paulo's most iconic places: the Copan building. To guarantee a ticket, people will have a mission: going to one of the last remaining video rental stores in the city, located downtown, some hours before the session and ask for the film VHS tape, reliving the nostalgia of renting a videotape just like old times.
A recognition of one of the screenwriters responsible for one of the most loved horror films of all time. And by doing this, Budweiser shows one more time that it is present in the hands of great personalities, besides serving as inspiration for iconic cinema stories.
Source: Africa