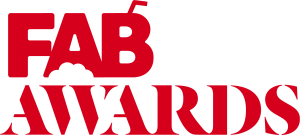 The FAB Awards – International Food and Beverage Creative and Effectiveness Awards – announce the Jury Chairs for the 25th edition of the awards.
The Awards Programme recognises the critical contribution that outstanding creative work makes to build brands, it identifies and rewards the leading practitioners from over 60 countries, and it acknowledges their contribution to their Clients and their Agencies.
Now in its 25th year, The FAB Awards has taken entries from many Clients, every leading Agency Network, and many important Challenger Agencies, several Major and Challenger Brands from over 60 countries around the world. Winners of The International awards programme that is focused entirely on work done for Food and Beverage brands, will be announced in June 2023.
Packaging Design & Branding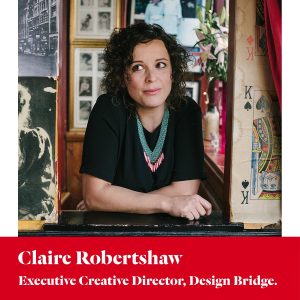 The Packaging Design and Branding Jury is being led by Claire Robertshaw who is Executive Creative Director at Design Bridge and Partners in London.
Having worked in the industry for over 20 years, Claire is responsible for the creative excellence and management of the London Studio, overseeing and leading key relationships with Design Bridge's broad portfolio of clients.
Claire is passionate about nurturing the next generation of creative talent, coaching and mentoring with D&AD's New Blood Academy, as well as leading Design Bridge's annual junior competition, The Start.
A fierce advocate for creative freedom and empowerment, Claire regularly contributes to industry discussion on this topic, and is a mentor for Kerning the Gap, an organisation dedicated to achieving gender equality in the design industry with a focus on women in leadership roles.
With many industry awards to her name from the likes of The FAB Awards, DBA and Pentawards, Claire is also a regular judge sitting on jury panels for numerous awards bodies, including most recently FAB, D&AD and Clios.
How does she feel about chairing The 25th FAB Awards Panel?
The FAB Awards have been a constant in the design calendar throughout my career. Standing as an industry benchmark of great work & recognition, there is always an anticipation around entering, the hope of being nominated and to get your hands on an award. To chair the 25th Packaging & Design Jury is a real honour – especially as we emerge from the confines of remote judging – I am really looking forward to hearing the opinions of the panel as we debate the winners.
What is she looking for in terms of entries?
Design has the potential to not only inspire, but to drive positive change & shape the future through technology & sustainability. There is so much great work around, but how much do we see that is truly exceptional, with a unique viewpoint on our changing world of culture & commerce?
I would love to see work that is beautiful and thoughtful, minimises waste and pushes the boundaries in a meaningful way.
For me that is what will make an entry truly FAB!
The rest of the Judging Panel are from noted Design Studios and Consultancies: Mark Nichols, Creative Director at WMH&I; Paul Marsh, Design Director at Butterfly Cannon; Antonia Skaraki, Founder & CEO at A.S Strategy Branding & Communications; Katie Alger, Designer at Design Bridge and Partners and Poppy Stedman, Co-Founder & Creative Director at POPP Studio.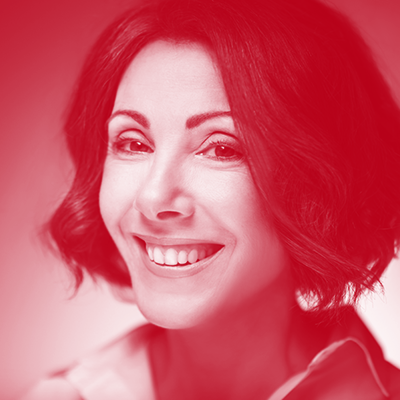 Round One of Packaging Design and Branding Judging has concluded. The Design Jury meets for Final Deliberations on Monday, 15th May at Brighton Beach House ( Soho House ).
Advertising & Innovations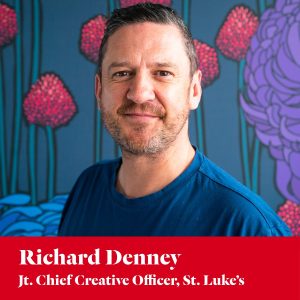 St. Luke's London's Jt. Chief Creative Officer, Richard Denney is Chair of The Advertising & Innovations Panel.
Rich began his career in 1996 as an Art Director at Y&R, picking up a Gold Lion for his St Mungo's interactive cinema commercial in his first year. From there he moved to Saatchi & Saatchi creating notable work for Visa and the NSPCC, including the multi-award-winning Carlsberg 'Old Lions' campaign. After this, he moved to DDB as Creative Director and created award-winning work for Volkswagen, Budweiser, Harvey Nichols, The Economist, Kwik-Fit, Tropicana and Virgin Media. In 2011 he joined MullenLowe London as joint ECD and quickly turned the agency around creating campaigns for Halfords, Morrisons, Unilever and MicroLoan. In 2016 MullenLowe London was named 'Most Effective Agency of the Year' at the inaugural UK Effie awards for work on MicroLoan and the Electoral Commission and followed it up by retaining the title in 2017 with work for RedrawTheBalance, which also won EuroEffie gold.
In August Rich 2017 moved to St Luke's London as Executive Creative Director and works across the agency's accounts including KP Snacks, South Western Railway, Heathrow and Which? In 2020 at the height of the pandemic he created the UK's biggest behaviour change initiative #stayhomenow and has most recently worked on the multi-award-winning #GoGrabTheButterkist campaign. Rich has been named among Campaign Magazine's top twenty Creative Directors.
Some of the very best and most memorable work in recent times has come from the food and beverage category. Work that has told us a particular pint is worth waiting for, as well as work that has really raised our arches. Work that builds the brand with such distinctiveness and memorability that if you gave a simple prompt to AI, it would tell you it's favourite Ketchup. So what better way to honor all this stellar strategic and creative thinking than with its own unique award? That really is FAB.

I'm always on the lookout for work that not only is brilliant in its strategy and execution, but genuinely inspires me enough to try harder and be better with the work I am creating. And as I've said before, whatever picks up a FAB Award should also be a beacon of excellence for the next generation of talent coming through both agency and client side. – Richard Denney, Advertising & Innovations Jury Chair at The 25th FAB Awards
The rest of The Jury Panel with Richard are Zane Radcliffe, Executive Creative Director at McCann Bristol; Suzanne Barker, Strategy Partner at AMV BBDO London and Paul Turner, Creative Director at Oliver.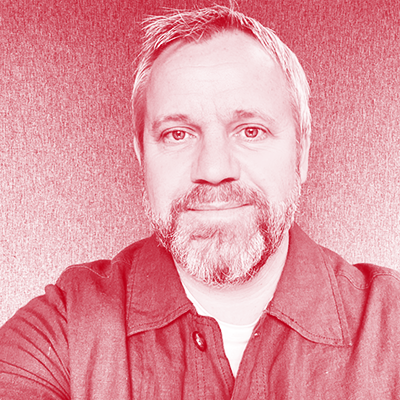 Round One of Advertising & Innovations Judging has concluded. The Advertising & Innovations Jury meets for Final Deliberations on Wednesday, 17th May at Brighton Beach House ( Soho House ).
The FAB Awards will announce the Finalists after all Judging including Interiors and Retail Design and all the Effectiveness Categories has concluded. Entrants who have achieved the Finalist status are guaranteed a Silver Award. Finalists will be contacted by the end of May and the lists will be released on The FAB Awards website and via Social Channels.
Source: The FAB Awards