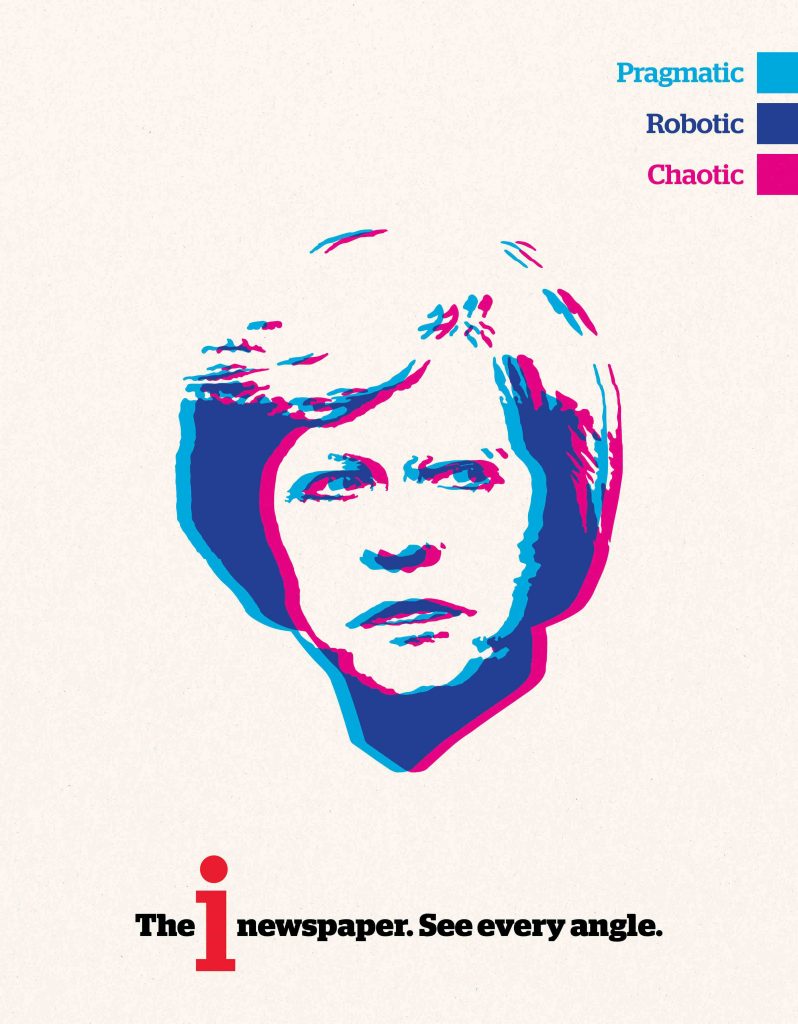 Atomic London has created an audacious campaign for i News – See Every Angle. Featuring striking graphics and pithy thought-provoking copy, the campaign showcases five famous faces from the international world of politics: Kim Jong Un, Boris Johnson, Theresa May, Donald Trump and Jeremy Corbyn.
Designed to highlight the newspaper's unswerving commitment to impartiality, the See Every Angle campaign utilises three different colours to represent different viewpoints, and three different descriptions of the famous person's character. The idea is that readers should make up their own mind from the facts presented, rather than be influenced by an opinion in newspaper editorial.
"A confident brand with a clear proposition deserves a head-turning memorable campaign," explains Dave Henderson, ECD, Atomic London.
"Balanced and impartial shouldn't mean bland and passive, and our bold approach to this campaign has real standout."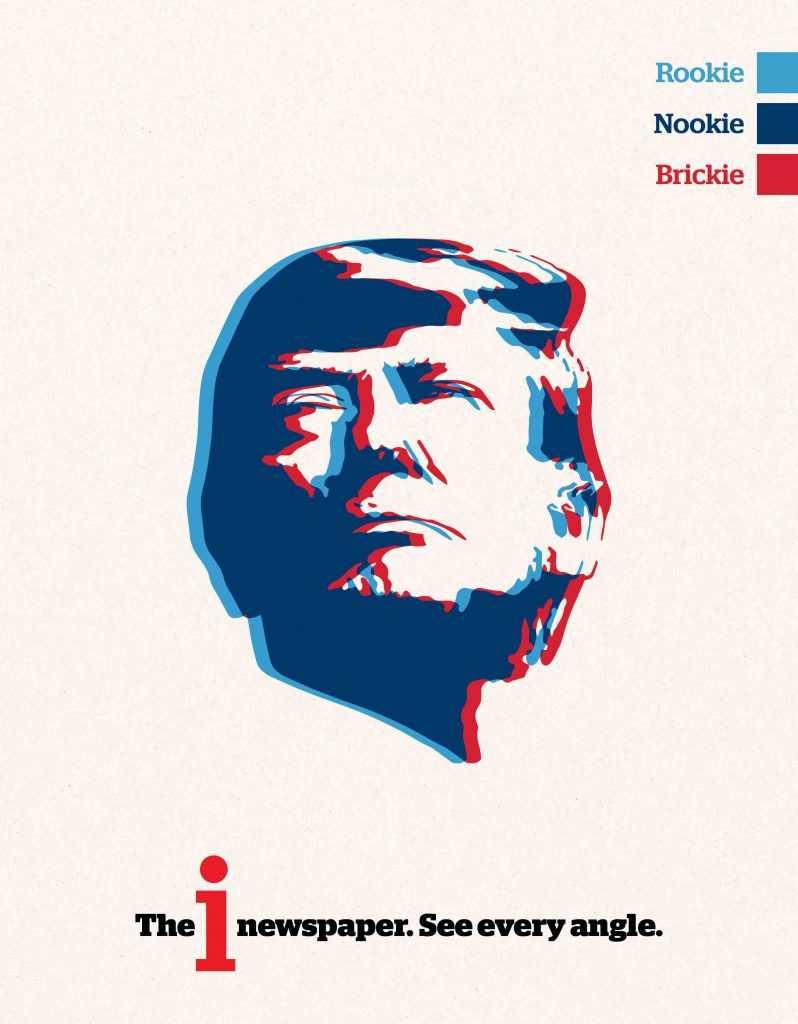 Each of the five executions includes three words that succinctly strive to cover 'every angle'. The image of Theresa May is accompanied by 'Pragmatic, Robotic, Chaotic,' whilst dictator Kim Jong Un's includes a tongue-in-cheek nod to his love of Western luxuries 'Hyperbolic, Diabolic, Chocoholic.'
The i currently reaches 6.2 million people every month and has seen circulation revenue (year-on-year) growth of six per cent in 2019 – demonstrating that the commitment to providing a balanced voice is clearly resonating with consumers.
Richard Thomson, Publishing Director, JPIMedia, said: "The 'See Every Angle' campaign reflects the values that drive us editorially. The impartiality of the i comes through in a bold, thought-provoking way designed to engage audiences and promote further thought and discussion. We have an audience of 'free thinkers' – open-minded, intelligent readers who want unbiased information to help them decide for themselves what to think. In the current news climate, presenting the facts is more important than ever."
The See Every Angle campaign launches on 25 March, with the media campaign planned by the7stars agency. It will run across the entire JPIMedia network of regional and local newspapers and websites, and will be featured on prime OOH sites across London including rail and Underground stations and key digital platforms including Facebook, Instagram and Twitter.
Brand to hand activity will help amplify the campaign on Transvision sites at mainline rail stations, where a merchandising team will offer commuters complimentary copies of the i newspaper.
Source: Atomic London