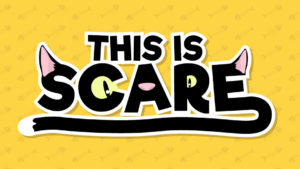 Experience, design and engineering company Dare has launched an interactive charity web app: 'This is Scare'. It aims to raise awareness and prompt action for people to adopt black cats, who have a hard time being re-homed, particularly around Halloween.
The site, which mimics a well-known dating app that rhymes with 'Cinder', urges users to swipe left or right through a series of cats' profiles. When they swipe on Scare, the sole black cat, users will enter a chat with the witty cat-bot.
Scare highlights the difficulties black cats face when looking for new homes, before prompting a match to make a donation and maybe even think about adopting a kitty themselves.
On average, according to RSPCA data, it takes 30.5% longer to re-home a black cat than a tabby cat, and 70% of the RSPCA's cats in care are either black or black and white.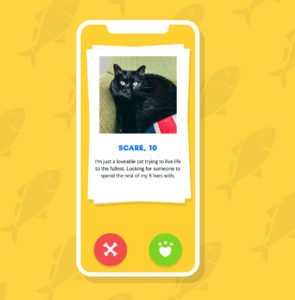 Michael Olaye, CEO at Dare, says: "Who doesn't love cats? It's a shame to see so many black cats left behind while others get re-homed easily. It's sad to think people are more likely to choose a tabby cat over a black cat just because of old superstitions, or because they're not Instagram friendly. At Dare, we work with new technologies and create digital experiences every day, so we thought we'd use our skills for a good cause this Halloween. We want to raise awareness, dispel the myths surrounding black cats, and hopefully drive a few donations to animal shelters. With 'This is Scare', we're looking to engage users with familiar dating app technology and at the same time, encourage them to change a cat's life this Halloween."
All donations will be split equally between Battersea Dogs & Cats Home, Cats Protection and Blue Cross. You can donate here.