Creative agency Dark Horses and Content production agency Rock Hound bring to life new brand campaign for multi-sports retailer Wiggle.
The campaign was developed by Creative Director Steve Munachen at Dark Horses, following a year of extensive research and customer consultation to reveal the insight that unites us all in sport.
It's that abstract feeling, unique to an individual – that rush of satisfaction, of pride, of commitment. Whatever that feeling is, it's about doing your sport to re-live it.
Wiggle talk about that intimate feeling through the language of 'Get There'; a new positioning for the brand moving forwards.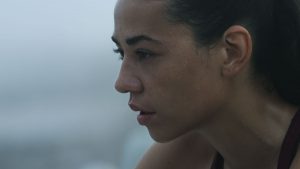 The film was shot in the stunning backdrop of Cape Town, South Africa by director George Messa; who started his directing career at Rock Hound in 2015. The integrated campaign is fronted with a cinematic TV spot bringing this new philosophy to life and capturing how cyclists, swimmers and runners get there, supported across social media and with a print campaign running across major sporting titles.
Lauraine Bhuglah, Executive Producer at Rock Hound comments: "Not only was it a great script and brand to work on, it brought young creative talent together and showcased the full capabilities of Rock Hound, Big Chop & Smoke & Mirrors."
Simon Dent, Founder and Managing Director at Dark Horses, said: "Wiggle are a clear leader in the sports retail sector, and this work cements that category leadership by speaking directly to their audience in the way it does. This is the start of big things to come. Watch this space."
Dan Staples, Director of Brand Marketing at Wiggle said: "Our customers have all experienced 'there'. At Wiggle, we want to become the destination to inspire and facilitate that getting there feeling."
Source:Â Rock Hound